I had been tracking a young left winger from France who I knew would go on to be one of the best players to ever grace the SPFL. His contract at Nantes was running down and he was wanted by everyone with scouts in France.
I went all out to get him. Look at him.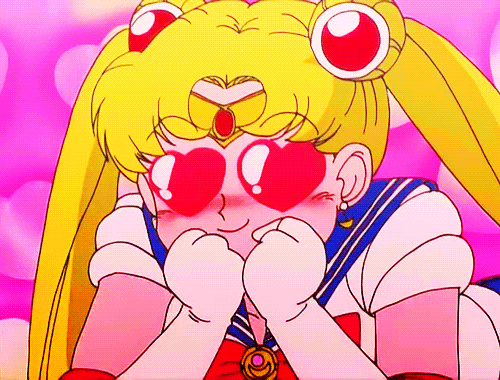 On the right hand side of my midfield, he would tear past defenders and create goal after goal for me. His physicals make him an absolute handful at that age, I was sure I could improve his technical side to really add to the squad.
Well I only went and bloody signed him! Monaco wanted him but he chose Inverness!
I couldn't get a work permit for him. A real blow. But I had to sign him, he could go on to be an absolute monster, I need to find him a team that will take him on loan and pay me big cash for the privilege.
I needed to offset some loan fees I was going to pay this year. My budget was not going to stretch as much as I had hoped. I was going to make use of loans, adding some quality while not spending all the cash at my disposal. If I could pick up a player or two for a reasonable fee, I wasn't against it either.
Kai Kennedy joins from Leeds on loan, I wanted to bring in some Scottish players and he ticked the right boxes. He can play anywhere in my attacking midfield trio.
Peart-Harris, comes in from Bournemouth on loan and he can play as a Trequartista and absolutely better than anyone currently at the team. He will get considerable game time in the season ahead.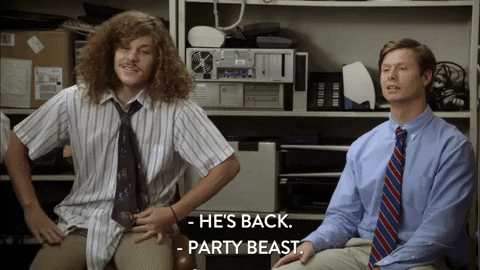 Damn right he is back! Lewis Kerr returns to Inverness CT on loan, he will add some depth to the defence. I would like to find another Centre Back as Coll Donaldson was released at the end of last season.
I brought Conner Smith back to Scottish Football, again I got ahead of myself on this one and may have overpaid (£400K) but he can play as a CAM and as a Roaming Playmaker, having a little more depth in the centre of the park is a good thing.
I brought in Omotoye to support Afolabi for the season.  I wanted to keep Afolabi as my main man. Again deciding to loan in a player rather than overspend. He looks good and clearly has a ton of potential.
Another player brought back to Scottish Football, my centre backs were good last year but options at CB will be very helpful, Robbie Deas joins permanently for a fee of £425K.
Livramento comes in on loan from Chelsea to play back up for both wingback positions. I am hoping with a successful season a few of these players may be possibly signed or at least looked at on a free transfer. I have tried to stay young to keep the board happy but also to maybe pick up with a decent amount of time left on their careers.
A lot of these players come in and could start right away but my plan is to slowly integrate the players over the season.
My first eleven from last year were around to play the first friendly of this season so slowly integrating would be key.
Better odds this season but to the media, finishing anywhere close to last year would still be an overachievement. I was looking forward to the first competitive game of the season, taking on Livingston at home.
Same tactic and shape. Low block engaged. Could the additions to my attacking force give me a comfortable win to kick-off my season?
One game is a very small sample size but I will say that I thought we were very good and given we scored twice and I didn't throw on all the new players (Rudden even started at right Winger, he is rated as a decent Championship player) and I went with my old defensive partnership in McCart and Phillips. A good if not remarkable start to the season.
European football was hopefully going to be a real boost to my CV this season and help push the club on to expect more from the football we would witness at the Caledonian Stadium. An injection of money through a small run in Europe would surely allow me to move away from loans and pick up a few more permanent players for the first team squad.
Rapid Vienna in the Euro Cup play-off round, with the young loan signings I made I was very confident, I thought we would boss the play-offs and walk into the group stage.
The performance was worrying. This gave me my first pause for thought, was sticking to my defensive approach with all these new, more attacking signings incorrect? The balance of strength in my team had shifted, but tactically I intended to stay hard to beat, would I need a new set-up in Europe?
Two Hundred games in charged came and went in a Betfred Cup game against lower league opposition Greenock Morton.
While Aberdeen continued to have a terrible season, I accepted a contract renewal from Inverness. It was time to forget about Aberdeen, we had passed by my childhood club for the time being and should be able to keep it that way for the time being.
It was still early season, injuries began to pile up, big injuries to big players.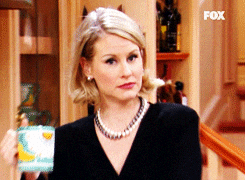 This proved to be a huge loss early in the year. We definitely struggled to score nearly as much when he wasn't fit and he was set to miss a lot of football. Replacing him was tough and I switched between several players. His direct back-up, Omotoye, was not nearly as prolific early doors and could be described as wasteful. I would need to look for some additional firepower in January if his form did not improve.
Unfortunately this wouldn't be the only bad injury this season, Dominic Ball saw a lot of the physio's room. He would be a big miss.
By the time we lined up against Hibs I had already started playing a central midfielder by trade as the lone striker. He was ok with the role and things had been rather poor with my alternative options. Connor who had started the season as an additional option for my Roaming Playmaker role would end up featuring more and more within the team.
A tough looking group. I instantly started looking at the Slovan Bratislava games as the must wins, If I could get a cheeky result or two versus Rennes and Besiktas to go with 6 points against Bratislava, we should make it through the group. But it would be a big ask to get anything against those teams.
What do I know? John O'Connor pops up again with a huge goal for me. All three points to start the group stage and a game I really didn't think we would get anything from. As usual I began dreaming of making it through the group after all.
Cups were our bread and butter in the first half of the season. We were still in the Betfred Cup and at the Quarter Final stage would meet Dundee United, fellow SPFL side who early season were mid table and would be wanting a semi-final appearance as much as me.
Extra time needed. Injuries continued to pile up. The depth of my squad was starting to strain, I miscalculated letting so many players who were first team last year leave on a free.
Dominic Ball and Afolabi were a huge miss. Livramento too, as Houston was also out long term. I would be seeing some youth players a lot earlier and more often than I would like to. Right wingback was now one of the weakest positions on the pitch.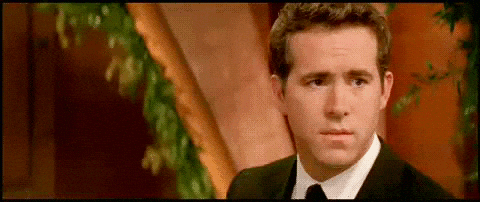 This was unbelievable, Lewis Macrae (youth player at right wingback) played 90 minutes and we basically had it wrapped up by half-time. Six points on the board in our group after facing the two teams I expected to have a hard time against. Morale was through the roof, Omotoye even grabbed two, maybe he could kick on from here.
He actually didn't, his league form was not remotely at this level.
If anyone can think back to how I wanted games to stick with me, like American Football games that get named and when you hear it you know exactly what game they refer too? Well I give you the first in my career.
"The Two Minute Turnaround"
While my striker woes continued, former front man and last seasons right winger of choice Zac Rudden came up big. It was proving to be a weird season, we moved above Rangers and Celtic and still only found ourselves in third place. A loss to St Mirren here would have been terrible and we would have really been off the pace with a game in hand. This kept us in all the correct conversations, for the time being.
Back in the Betfred Cup and Hibernian were the opponents looking to end our Cup run at the Semi-Final stage.
Hibs took an early lead through George Byers, Omotoye (Since it wasn't a league game) showed up and we were back level in seven minutes later. Then there were no more goals until deep into injury time for the second Betfred Cup game in a row.
In my humble opinion, it went the correct way again. We had reached the Betfred Cup Final.
No easy tie this time around for me sadly.
Unfortunately, my Euro Cup results had dipped.
My "It's Bratislava" pre-match talk did not land, two results that nullify the good work we did. We were not even close to guaranteed a spot in the next round and if Rennes or Besiktas showed up, I would soon be reminiscing of the Euro Cup run that ended at the group stage.
I decided to assess the tactics. Defensive is great if you stop the other team dead, clearly Dominic Ball's absence was proving to be a much bigger loss than I had imagined it would be. I wasn't getting enough from my striker, I needed to try and help him out. Wingers were not pitching in with enough goals and certainly not enough assists.
We were taking lots of shots, having lots of possession, I didn't want possession to change but too many shots were not really troubling the opposition goalkeeper, I stepped the tempo down, told the team to look at different cross options, tweaked a few roles (Hoping to get more from the front man) and as always when I have looked to get a boost to the season, I ended up dropping the wingers entirely.
The Inverness arrowhead was not a complete departure from what I previously had my team working on, but I wanted the team to make the most of the possession we held over opposition. I wanted more goals from the attacking midfielders. The low block was gone but I still wanted to harass the opposition players when they crossed the halfway line.
The first test would be Aberdeen, its always Aberdeen, unfortunately it wouldn't be the best test as Aberdeen have been poor and sat in 11th place, but a professional job was required. especially when my wingback was sent off. After losing my wingback, I moved to a flat back four.
Now, I can tell you this, this result greatly pleased me. Omotoye who had one premier league goal heading into this game, finished the game with five for the season. We were dangerous on the counter, on the ball and from a few set-pieces. It looked very good.
I decided to take this tactic into the last two Euro Cup games. A few players were now weeks away from returning and that boost could prove pivotal.
We snuck into the next round. It was not pretty, the Aberdeen game was a one-off. We were not clicking. I didn't come to the correct conclusions till later, form would be spotty for a period of time as I tried to make this work.
The Betfred Cup final gave me hope. We played well and had we been clinical we would have won. But Celtic were defensively resilient and got the win that was likely deserved if not simply due to how wasteful we were ourselves in front of goal.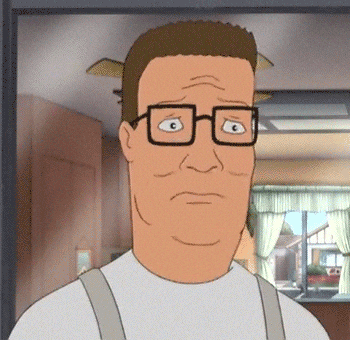 The draw for the Euro Cup was unkind. I didn't hold out much hope.
We were not mid-table, we were where we wanted to be with two games in hand, we could go top if we won our games in hand but then we had to play top of the League Rangers.
We had to be at our absolute best to win games like these. We were in the game but we were so bad at stopping Rangers. Our defensive strength was gone. It was this point that the decision was made. The Inverness Spearhead was gone. We went back to what brought us to the dance.
We won our first game back in our old formation, beating Hearts 2-0, it cost Roberto Di Matteo his job, which I was then linked with. I decided I would not be moving to another Scottish Team at this time.
I admitted to myself I wouldn't rule out an approach from a different country entirely though.
The January window was a time to strengthen, we were somehow second in the league even after some bad results, but we were ten points behind the league leaders. We needed some improvement. I wanted a halfback, Ball is not the same player after injury, I wanted a striker who could drag the team to a title challenge, I wanted some back-up for the first team.
I re-signed McCulloch on a free transfer, he could come in end of the season and probably get game time next year. At least off the bench.
Unfortunately, I couldn't convince the board to release any additional funds, so I am stuck with what I have.
At the half way point I had suffered a few bad games, we would be genuine title challengers if we could take points off of Rangers and cut out one bad game. But we should not be a team who can ship three goals to Motherwell. I don't want to concede anywhere near this amount of goals in the second half of the season.
We had a good record against Hibs this season, so I was confident ahead of the Scottish Cup game.
We were handed a tie against high flying Hamilton.
A solid 4-1 victory put us through to the Quarter Finals of the Scottish Cup. Motherwell the opponents, before the quarter final was completed I knew we would likely meet Rangers in the Semi-Final. My run against Rangers right now is poor. But we had to do a professional job against Motherwell.
We did not.
A replay, when games were beginning to pile up due to our good cup form. Depth of the squad was such that this really did concern me.
The Euro Cup run ended in disappointing but expected fashion.
Holding them to a 1-0 defeat in the first leg was great but we lost our heads and ended with nine men on the field in the second leg which was on their home ground.
Until we are domestically challenging with the big boys I certainly don't expect deep runs in Europe.
My attempts at getting a work permit for Sofian Clement continued to fail. The best player at the club could not play football for us. Really frustrating, but a lesson I would need to learn, we are not getting any help, I would need to limit the scout network and make sure the players we focus on wouldn't need help getting a permit.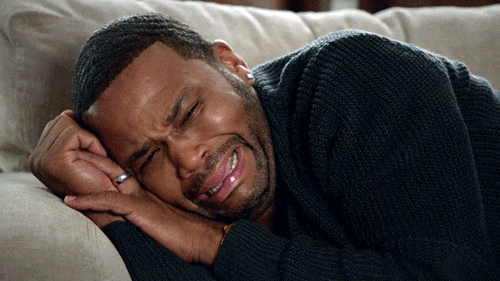 This injury made it clear I would be moving onto new strikers next season. Afolabi had spent so much of the season injured and I do think it cost me. He had been so good for me and then this season he basically managed so little he was like a fourth string striker.
I decided to play about with the formation a bit in the final run in. I was still taking the Scottish Cup seriously mind, but I was going to try and work on something for next season as, it was clear I wasn't going to catch Rangers with 9 games to go.
This, unsurprisingly, led to some real inconsistent form. I think it was worth the risk. With so many of the first team players this season being loans, I knew, a big rebuild would be required. I didn't have any good youth players coming through at all. I would need to buy in some players, the hope was at the end of the season, I would be working with my largest budget to date. But I wasn't sure if it would be enough to bring in players better than the loans I already had.
The replay for the Quarter Final was much better, a solid 2-0 victory, nothing overly remarkable about the game other than I didn't really make many changes from the side line and I was trying a shape that had just lost in the league but felt like we were very unlucky in a 2-1 defeat to St Mirren.
I knew it was coming but I am still gutted that we play Rangers before the final. It doesn't really matter as the winner likely has to beat Celtic to lift the cup. I will try my best to raise morale before the game and send the boys out with a cautious mentality and hope we can pull something out of the bag.
I had a warm-up in the league first. How big is the gap now?
1-0 down after 7 minutes.
15 minutes in and we had created 3 clear cut chances and a half a chance. It really is coming down to the quality of the individuals often against Celtic and Rangers. I need to be able to punish them when we create our chances as they will always take a chance.
28 minutes in and it was 2-0. Mistake at the back and it left a very easy follow up for the Rangers man.
35 minutes and we give away a pen, that is scored.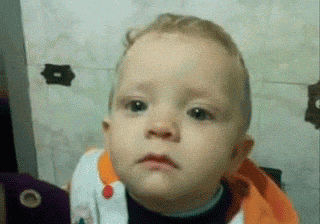 We did score the next goal and I hooked a winger before half-time.
What a mess. I was dropping and moving the backline throughout the game. Not sure what really worked best, every time the long ball over the top killed us, toward end of the game we were juts out of it.
We made chances we didn't take chances, by the end we gave up a lot of good chances too hence the bad final score. This is my worst defeat this one will sit with me for a while as if you look at how even the stats were, below, I don't think 6-1 final score jumps out at you.
I think I lost track of what brought us to the SPFL, consistency from every player on the pitch. I want to bring that back next season. Scouting is going to be precise and thorough to bring the players to this team that can close this chasm.
The next game ended in a one nil defeat and Omotoye, my only other senior striker out for the rest of the season.
I decided to go with a shadow striker instead.
Well going strikerless didn't really close the gap, our stats were much worse we just happened to not let in as many and we made one extra goal.
This season promised so much and it really ended with a wimper due to injuries and inconsistency throughout the squad.
With a game to go we were guaranteed a third place finish. That was the least I wanted and I am happy that given the issues I had with fitness levels we didn't regress at all in the league. We had work to do next season but the budget looked alright.
Nothing to write home about. What I need is to find more Harry Lewis like players, I spent £31K on him and he wasn't up to scratch and within a season he was SPFL level and arguably is one of the best goalkeepers in the league now.
I am going for a big youth movement, or at least in my head, that is how I can evolve this team.
I need players with potential that isn't being seen at the clubs they are currently in, no point in going after young players who clearly look like world beaters, I cannot afford them. I will take a hard look at the youth players at the club too. Someone needs to make the breakthrough soon, I need to make sure I can facilitate that.
Connor Smith also fits this mould, bought for £411K and he is now worth £1.4 million, the saddest part of these two players as both were bought and I quickly thought they would struggle, so my own judgement has been terrible. I need to make use of my scouts and give players a chance. I also need to not trust every player who has one good season, Dominic Ball was immense, then this season due to injury he has regressed and I had no one to fill the spot. I want to add serious depth across the board.
We had a good run in February but you can see when my striker issues kicked in and when I began playing around with shape and tactics. A victim of our own cup success, we went relatively deep in every competition, we were not expected to get past the group stage and even though we only squeaked past, the additional games had an impact.
Not sure how happy I am about this. But the additional funds from two back to back third place finishes tastes good. I will be taking some serious time to go through the scout reports and send out additional assignments to uncover the future core of this team.
First thing I intend to do is determine who sticks around for next season as first choice and who will be replaced as first choice. Right now I have very few players that I know will be keeping their spot outside of the defence, my loan of attacking players didn't work as I had hoped. We scored one goal more than the previous season and conceded four more goals. This will be skewed by the awful results against Rangers but it has to be stopped.
If my grand plans, I am noting down right now, come to fruition next season then its the first step to going beyond best of the rest, but I want to keep that mantle for one season more at least.
I struggled this season toward the end, I have let my goals drift, I don't mind not winning trophies especially when we made it through the Euro cup group stage, which felt like an accomplishment but I really didn't get any youth players the kind  of game time they need to push on. I will be looking at changing that. I also want to rely on less loan players. Time to solidify our spot in Scotland.
Lots of work to do. I want to challenge next year or I may have to challenge myself elsewhere. I want to win the SPFL before I move on but I don't want to stagnate and get stuck here.
If you made it this far and enjoyed what I have written, that's awesome, I read these back occasionally so future self, stop spending money on players who have inconsistent form in their scout report.
HF.