I was settling in my office for the evening, I had a cup of tea, I'd snuck my dogs into the office and they were nestled at my feet, time to go through some scout reports.
A couple of players caught my eye but the fees and the wages these players were already on made me want to look at something else completely. I received a call from some bloke down the local rag, linking me with the Aberdeen job? I didn't even know they had parted ways with their manager, they finished in the top half but without European football to their name.
Wow. Aberdeen. My boyhood club, I've spent many a cold night at Pittodrie. Many a good night at Pittodrie. Chanting Sumo at Kris Boyd when he played for Kilmarnock only for him to score the next goal, when he ran over to the home fans and did some sort of sumo walk, he got a yellow card. Scottish Football really is the best.
Before I knew it I was heaping praise on Aberdeen and speaking passionately about being linked with the open position.
It got back to the board very quickly. There was no minimum release in my contract, the board didn't see it as necessary.
I know it isn't the coolest thing to do, but I did a little vanity searching on the old desktop computer.
I hadn't even spoken to anyone from the club! Suddenly summer was on hold, my future was in doubt, leading Aberdeen in the SPFL is a life goal. If there was any chance, I would have to take it.
I totally wound down, like Christmas was coming and I was watching the hours on the clock until I could go home. So I didn't look at scout reports I didn't set up my friendlies. I led time pass me by.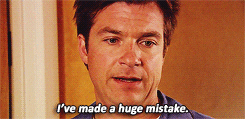 Ok, time to rebound, dream move isn't happening. Russel Martin has been given my dream job. Good for him, right?
My team is in pieces.
It was around this time the board started to get a little involved in transfers, in the manner of accepting a really low fee for a player I had planned to build the team around.
I pleaded and I just couldn't get the fee up or get them to reconsider. The finances were in the toilet, players did have to be sold but we should have made Newcastle pay the release clause of £1.3 Million, instead he leaves for a mere £350,000.
Not exactly filling my budget back up as I only got 20% into the transfer budget.
I then sold some players myself to get some funds in, I felt given my flirtation with Aberdeen, I wouldn't have time to develop these young players, I needed a team that would survive the season and give me something to build upon.
McCulloch could be a player but he was raw, would needed a lot of game time and realistically, I couldn't blood him in a dog fight of a season.
Muir was more of a versatile player who wasn't really getting close to a starting spot. He was sold to St Mirren, who as you may recall, I hate and are still in the Championship. Suckers.
I got real hands on regarding the pre-season, sometimes I let the assistant manager run things but I was going to take this club by the scruff of the neck. I was working on a new defensive approach with a low block for the season ahead. I was also going to put in some time on the set-pieces once I had an idea of my best eleven.
I also brought in a lot of players again.
Dominic Ball returns to Scottish football having played for Aberdeen previously. I needed some depth in the Half Back position and he is an upgrade over Ojo and is younger to boot.
Swooped in to get Giles, Periera was not going to return for a third season on loan, and he may be one of the better players now in the team. Having a great wingback may not seem super important when fighting relegation but he makes up part of our defensive players so he is key for this season ahead.
On loan from Newcastle, Onyanga looks good for this level and I was sold when I saw he could play as a Roaming Playmaker. Slight change to that centre of the pitch role for new season ahead.
I paid money for this player, £31K, I didn't scout him properly and it shows. Its a dog fight in goal for the season ahead, I really don't know who will hold down the first choice spot. He has potential though, so hopefully he can push on and claim the number one shirt.
I am proud of this loan.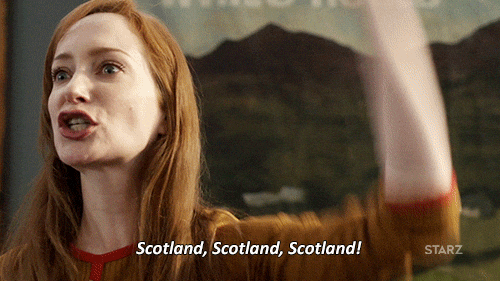 A Scottish youngster from Man City, yes please! He actually looks like a half decent prospect at Centre Back and that is where he will see his game time assuming Giles stays fit at left Wingback.
Another loan, this one for the right Wingback position. I have no intention of dropping Houston but I needed an option there as a back-up.
So, no new attackers. Pretty risky. I was working on a Left Winger, but at the same time I was working to bring in a new Centre Back. I only had so much money left to build the squad.
Decision was made for me when the left Winger could not get a work permit.
Nathan Phillips comes in to add some quality at the back, could be a big player for the team, he will fill Kerr's spot in the starting eleven when he gets up to speed. He comes in on a free like most of these players, I am willing to sell any of these players that have come in but hope they can make a difference to our season ahead.
I also loaned out a fair few youngsters, Pollock goes out on loan, I am hoping when he comes back he will be ready for first team action.
Other than him, its just players going to get game time and improve, Pollock is the one who could possibly have played a big part in the season ahead but Giles will be my number on left Wingback for the immediate future.
Before the season started, injuries began to pile up. Not super long injuries but a few that would cause me to change the starting line-up in the Betfred cup matches already. Last year I managed the team to a second place finish and on to the next round of the Cup. I would be happy with the same this year but, ideally, top of the group to give us a chance of a wee cup run.
Upon the draw of our group, Betfred Group D, the team to watch out for was Dundee United, fellow SPFL side. I always expected to draw a Premier team, it would be too convenient to miss a tough tie when I have to bed this team in still. With players joining at different time through the pre-season, key partnerships had not formed yet.
After all my signings, the season ahead was predicted to be a long one for me.
The fact that we were not adrift alone on 1000-1 odds was very pleasing.
This would be a good test of my new tactic. I want to go defensive, restrict teams to a low amount of goals (that's the key thing, I don't care if they have 26 shots as long as they don't hit the net) and I was hoping a low block would help.
I also took charge of all opposition instructions, something to this point I hadn't really looked to use but I know we are fancied as relegation candidates so imposing our game just won't happen, we need to restrict the opposition instead.
The shape is no different to last season, but by dropping the line of engagement etc. and using an Advanced Forward I want to send Afolabi through with a good pass/punt and to stay very compact when the opposition are coming at our goal.
So how did things go against Dundee United?
Our second goal was good and their goal came from a mistake between both Centre Backs in our box, when it looked like we should have been able to clear the danger. I like that we shaded the possession but they did have a lot of shots but only a third of which hit the target. Walsh was first to the saved pen, I actually don't mind that, but I do have him on additional penalty taking practice.
Will this tactic maybe work?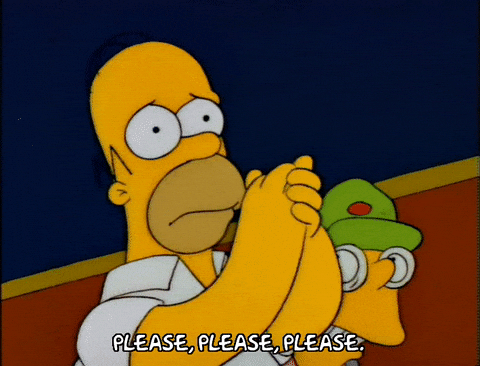 Its early doors but we were not blown out of the water pre-season by teams who should have. Any English Premier team should be like the Harlem Globe Trotters versus us and that didn't happen.
With a win over Dundee United I was in the driver seat for the group. One game left against East Fife.
Through to the next round top of the group. But we didn't have it all our way.
Two penalty wins, we technically won every game but those penalty wins shouldn't have needed penalties. Formartine was a real disappointment. I think it may have been down to having too much of the ball, them sitting deep and I also forgot to instruct the team to close down the attacking players like I should be.
I thought I should push on and give the tactics some time see how I felt and how the team performed after ten games in the league. I had a look at the past league final standings to try and set out a target for the team.
Doing some very quick math it looked like around 40 pints over the course of the season would keep the club out of a relegation battle, equally if I could hit that number early it may be enough to finish in the top half, due to the split that takes place for the final 5 games of the season.
We drew Hamilton in the second round of the Betfred Cup, a fellow Premiership side, would have liked to draw one of the few lower division teams still in the competition.
Before a ball was kicked in our second round match-up, we knew who would face the victors in the Quarter-Final:
Russel Martin must be so proud of himself, reaching a Quarter-Final already with Aberdeen. I  wanted to make sure thats as far as they would go.
Well, it wasn't pretty and it took a little while to get there, individual brilliance from my loanee from Newcastle unlocking the Hamilton defence, but we kept a clean sheet and my whole method to my madness this years is to keep the conceded goals low. There was plenty of fouls, mainly against my team yet my boys picked up three yellow cards. Walsh also picked up an injury that will keep him side-lined for three weeks, which really worries me, even though it is early in the season.
I get what I want, I get Russel Martin's Aberdeen in my back garden. Time to show the Aberdeen Board, they made the wrong call. To be honest, I just want to win this, sudenly with the BETfred cup, I find myself a handful of games away from a Cup final once again.
Then out of no where, a bidding war broke out for one of my young midfielders.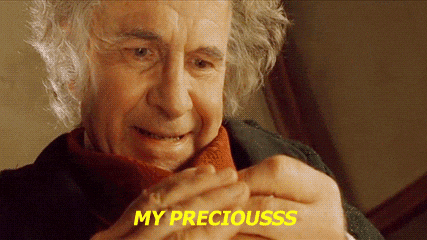 John O'Connor is going no where on my watch!
Due to some injuries he has played a few games this season and was on his game in the Betfred Cup. Hearts, Kilmarnock and Aberdeen (the cursed team led by Russel Martin) all bid for him, and it was way below my valuation of the player. He has potential coming out of his ears. He is not going anywhere, going to make sure he gets game time. He is also one of my few options at attacking midfield. He is on a contract until 2026still, so I am hoping he doesn't look to force a move (I slapped a half a million price tag on him).
He may get even more games as Walsh is out for another 6 to 7 weeks, right after he came back. If I had the money I would rebuild him, but finances are tight, need to keep this team together on a budget. I would be looking for players to step up, I didn't invest in a new attacking force, that was maybe a mistake. I started to look at free transfers see if anyone could come in and help the team out.
It was finally time for the Betfred Cup Quarter-Final. Going into the game I really struggled with team selection due to injuries to O'Connor, Walsh and Rudden. At least two of those players were key to my attacking force. I needed to pick up a versatile attacking midfielder to help out.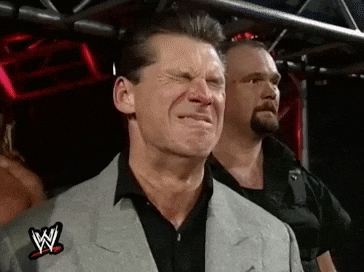 We had two goals chalked off for offside, both razor close, in an age where we have VAR, I understand that the Striker has no advantage anymore, but we don't have VAR in this competition so why is Afolobi getting hard done by every time.
I was happy with the performance and I do think, if I had a few of those injured players available or a better option than Frizzel (whose contract ran out but nobody wants him) to play at CAM while I shift Cammy Smith out to the left to cover for Walsh, we would have won this game, before extra time.
Before my next league game I brought in just that.
Marcus Browne comes in to play anywhere in my front line, he can even fill in upfront at a push. He was lacking match fitness but I chose to risk him in the very next league game. Because it was against Aberdeen.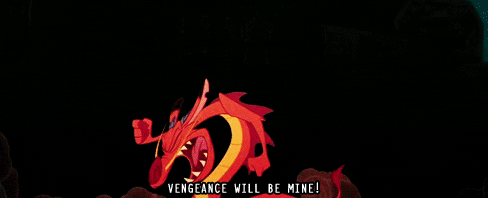 That was the only change, Frizzel dropped to the bench, Cammy Smith was back in his preferred CAM postion and Browne would fill in as an inverted winger on the left. We have not been as good without Walsh there but I had hopes for Browne. He is 25 years old, can improve and if he does, cashing in on him seems like a no-brainer. This is not a long term fix this is to keep the squad afloat.
I said I was going to revaluate the season after ten games, but I did want to relay the Aberdeen league result that came after this change and straight after our exit in the Betfred Cup.
Would I have preferred the cup win? Maybe not. This season is about survival. We need to remain in the division and then build. The whole front line, besides maybe Afolobi could be improved with the right wages and maybe a little transfer budget. I can certainly get in better support and younger players too, the finances are not there, because I spent it all on defenders and key roles.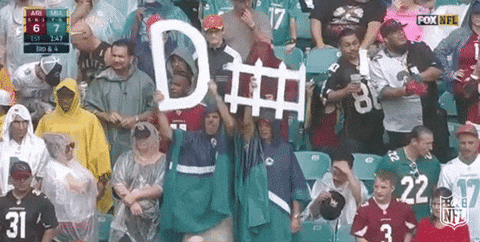 It was a calculated choice, the board want the team to remain in the SPFL, to do that a pragmatic approach was needed. I invested heavily in defence and midfield behind the attackers because if I didn't we were going to be shipping some real high scores against the big teams. The season could come down to goal difference and I didn't want to reflect on a few 5-0 losses costing me my job and possibly the clubs SPFL status.
If my approach does pay off, I get to take my time and really look for attacking players who can build on a solid foundation. None of these players are too old, I moved most of them on when we were promoted.
The season wasn't going too bad, so I stretched it to 11 games before I evaluated the team and our performance in the league.
So after 11 games our team stats painted a pretty nice picture.
With the defensive approach we actually had the best average possession in the league. We had the best tackling completion percentage and most importantly we havd the most clean sheets. We had only scored 14 goals in 11 games.
But that was good enough for fourth highest scoring team in the league so far.
That is a very positive start!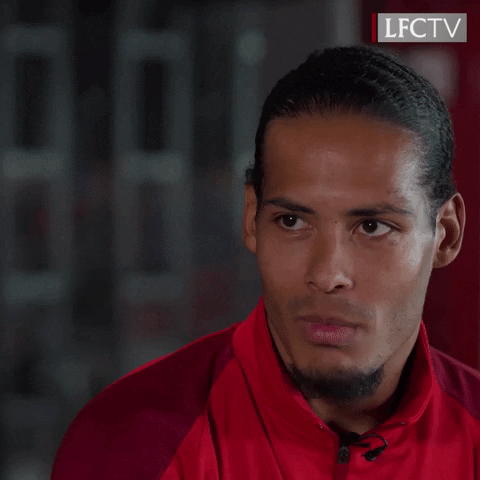 I was not expecting to be sitting where I was with 11 games gone. Celtic gave us a battering but still only scored twice. Hibs just were clinical and took their chances. We are not taking a lot of shots like we were in the Championship. And that is ok by me if we can keep the 1-0 victories coming in we will be well clear of a relegation fight.
I am now taking my time to identify some attacking targets to go after in January if by chance some extra funds are made available.
It would be naïve to say we were making a title challenge, but this is insane, it will take a real collapse to drop into the bottom half. Harry Lewis has improved, he may turn out to be an unbelievable lucky signing.
I am hoping to be safe as soon as possible and when O'Connor is fit get him plenty of game time. Also hoping for a good youth intake, especially if I could land a young winger or two I could likely start getting them in the team. Options out wide are still tight and also not that great. Afolabi isdoing the heavy lifting with 8 goals in the league and Cup competition this season (4/4). I could do with getting someone out wide to help him out more. I would like to replace Cammy Smith with a Trequartista or something a bit more attacking.
Dominic Ball at Half Back has had a very good season and is a big part of why the defence has been so good.
Aberdeen have made the Betfred Cup Final.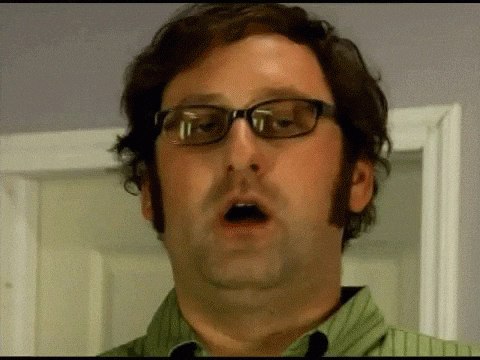 I got back on the training pitch and looking for a way to improve our chance creation. Then it hit me.
Trequartista in Scottish football baby!
My tactical nuance, was not going unnoticed…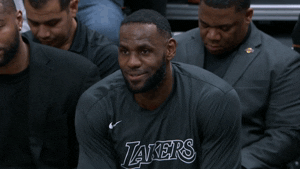 Luton. Where the hell are Luton playing in the year of our lord 2023.
Championship. Oh shit this is legit, I thought to myself.
(To keep myself immersed I was not going to look through players or finances etc. I was going to check history and current plight. What I found may shock you!)
Not only were they Championship they flirted with promotion a few years back finishing as high as 5th, they were now languishing in the 23rd spot in a league of 24 teams. The facilities, are much much better than anything I have worked with in my career to date. Why does everyone want set-pieces to be such a key approach? I mean I tried at Cobh and here but I'm not hitting insane numbers, but I would have thought it was enough.
I took the interview.
While waiting to hear back I pushed on in the league. I am also happy to report Aberdeen did not win the Betfred Cup, they lost to Rangers. I kind of would have preferred Russel Martin to win, which tells you something.
The details on this seasons youth intake filled me with hope. Some youth for the centre of the park wouldn't be bad at all. I was deciphering that the wingers although plentiful would probably be rubbish when, I received another interview from down south.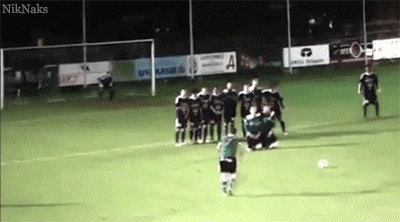 Why does everyone say I have a reluctance to making use of set-pieces. It ain't like I am telling my players to refuse them. They just ain't good at them, my approach is clearly wise and creative and not shit.
Now, I was very reluctant to attend this interview. They sat mid-table in Championship and like Luton had flirted with promotion and then steadily fallen away over the last few seasons. Finishing last season in 20th position, so they were currently on course to improve on that. My reluctance came from not wanting to upset my chances for the Luton Job. They came to me first and are in a worse spot. There is something that appeals regarding trying to take Blackburn back to the top of English Football though.
Marcelo Bielsa is the bookies favourite for the Luton job….
I interviewed.
Seriously?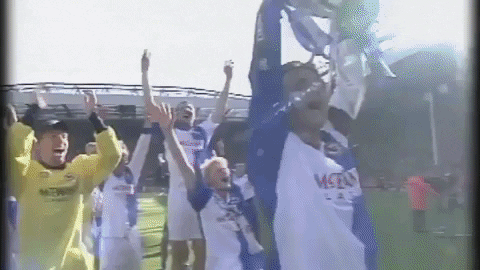 Okay, I get it. But seriously?
Tim Sherwood…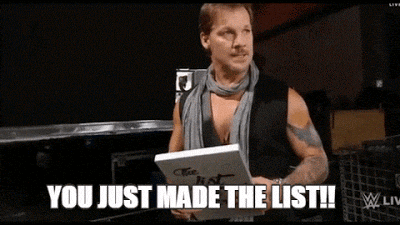 It was during being shunned by Blackburn Rovers and deciding I really would prefer a move to Luton, that it dawned on me, Luton had rejected me also.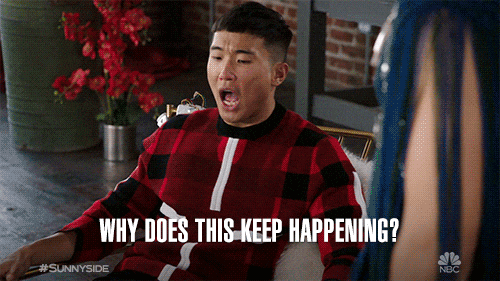 Am I a bad interview? I thought this would have been a great time to move on. ICT in a very good position and only half a season to play down South, could have evaluated and trimmed the squad down to a more manageable team before the next season.
Then a HUGE club came calling.
Russel Martin binned, Aberdeen sitting lower than they finished last season and a gap was opening up above them. Can hardly blame them. But the audacity to call me up like I was waiting for them. The fact it was an interview and just not a straight up job offer, irked me.
Maybe it is destiny to stay with Inverness and achieve something more, maybe I should start challenging the team to do more than just survive this season. Because I think we have already done that. Paul Lambert landed the Aberdeen Job.
At the start of January, we were sitting higher in the league than I expected.
So, the tactic I built works like a dream. We have been improving with it as the season went on, the players are developing those key partnerships. I am loving this tactic, the reason I strongly considered leaving was, giving a bigger budget I think I can achieve a lot with this formation and style. I love not conceding goals. Who knew! And given I have spent no big fees on this front line it can improve. We may be overachieving but I think this could become the norm with a little wise transfer business.
Like making sure Afolabi my goal scorer does not go for a low release clause. He is signed for another 5 years and honestly, he is one of the last positions I am thinking about improving. I would love him to become a legend here. And take me with him.
Barring a huge collapse, I am on course to lead Inverness into Europe. I would very much like to make it through the season without any transfers so that the team can be improved with league winnings etc. come end of the season. We do have an upcoming Scottish Cup game but we sadly drew Celtic in our first round in the competition so I am not holding out hope for a successful cup run.
Whisper it quietly but if we can make it to the split and still be top three, this could be a club changing season.
Unfortunately, we did exit the Scottish Cup straight away against Celtic. They went on to win it, which actually proved very helpful later.
I got a very small boost from a transfer that happened before I was at the club.
And a big boost from the future transfer of Scott Wilson, he was always going to move on from Birmingham quickly, his stats were unreal when I joined the club (Transfer was already arranged sadly).
It seems not long ago I was cutting my teeth at Cobh Ramblers and already I had racked up 100 games in charge of Inverness Caledonian Thistle.
Second half of the season was not as strong as my first half. In terms of results and the defensive record. But I managed to steer the team into the top six and even scored a big victory over Celtic. Pretty sure we managed to beat every team at least once this season, which is pretty great for a first season managing in the SPFL. Celtic also did me a favour.
They won the Scottish Cup, so we won a place in the Euro Cup.
I would not have minded being in Euro Cup II, it would have been the easier competition maybe, but after flirting with Europe at Cobh Ramblers I am fairly confident I will get to sink my teeth into some European competition next season.
Another Manager of the year award, this one chosen by the players. Always prefer the opinions of players over writer's anyway.
Pretty good looking back at the season I was never in trouble. I do think this defensive approach has legs. Time to add some attacking talent this summer and see how it plays out.
The board doesn't actually want too much more next year, but our style of play is causing them to want to see more of it which is ok I guess.
The budget is greatly increased. I will be looking for some young players and some bargains too. I think I will have to release some team favourites in Walsh and Cammy Smith. They are just not capable enough at this level. I want a small-ish squad again. Keeping morale up will be key to compete on so many fronts next year.
A big get! This man is back for next season to continue in the Roaming Playmaker Role. Backed up by John O'Connor. The team looks so much better with Onyango in the starting line-up.
Next year will be about strengthening the attack and trying to develop some of my youth players. Pollock and McKay, a left wingback and a striker are the two I think could make the most of a first team opportunity.
Aberdeen sacked Lambert by the end of the year. They didn't approach me.
Going to spend some time looking for players on the cheap that can improve and can strengthen the attack.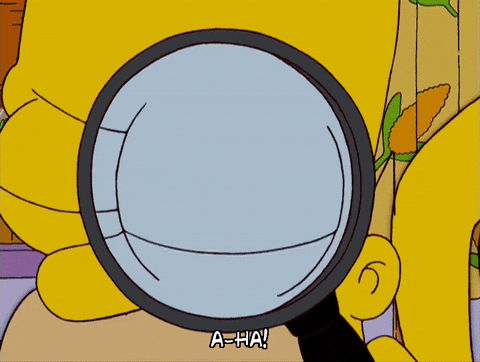 That is my biggest concern. Effectively all three of the attacking midfield roles are up for grabs.
I have been on a tear with these updates but with Xmas Holidays round the corner I likely will slow down. Or I will ignore my friends and family and keep pace for delivering 52 blogs by the time the next FM is out.
Till Next Time.
HF.