On the back of an incredible season I had to prepare the squad for a step up in quality, I knew that we couldn't get through the forth coming season without some serious additions, we had competitions coming out of our ears next season.
The hardest thing was deciding who couldn't make the step up, or shouldn't be paid as first team players, we are still a part time team and the likes of Conor Layng, who has been great for us, cannot be a first team starter if I was to really push the team forwards.
I was relatively happy with my staff after last seasons rebuild. My focus was reinforcements and upgrades, my team had shown capable of toppling teams in the division above many times, I thought really next season we could avoid relegation, it was the other competitions etc where more would be expected we needed additional bodies for.
McSweeney came into the team, his main strength is his shear versatility. I had some real conundrums last season picking who would make the bench, balance was tough. This should lighten the load. He would play a good back up to my preferred midfield trio who I intended to stick with. O'Connor, Kelleher and Hurley proved themselves very capable last season. Two youth graduates I am very proud of, holding down starting spots.
Byrne another versatile player who would actually put pressure on Sopel straight away for the AMC spot, when Sopel couldn't play last season I had to play wingers in AMC and hope for the best. This was a gap that needed filled. Again my main goal was avoiding inconsistent players, I had no time for that in this team.
Leavy, no versatility but would get game time when one of my preferred central three were just not playing well. He is far from perfect but he can improve and I would be looking at that specifically through training and player traits.
I had real issues getting in players quickly or even getting players of the right quality for the premier division. It was becoming clear, youth was the path I would have to take. Anyone who was unhappy or on the outs with their current employers became my best options.
It wasn't just players I had to consider in the off season, winning the Senior Challenge Cup put me on the radars of plenty teams. And not just in Ireland.
Bray Wanderers, thought they would test the waters. They were a team who always had been in the hunt for play-off places in my time with Cobh Ramblers. I am sure they would be in the hunt again.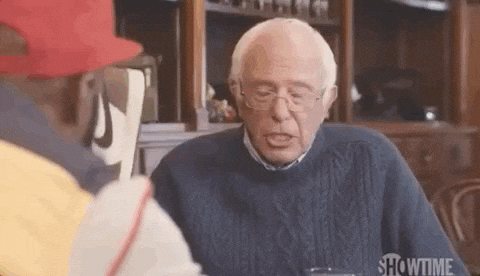 I feel I had comer a long way in Ireland with Cobh in a very short time, the board had invested in me, I wouldn't feel right jumping ship to a team below Cobh's level, sure they have a bigger reputation but I feel we had started to challenge that. It would be a backwards step and one I was not going to take.
It wasn't just the Wanderers who wanted to speak to me.
Stranraer wanted some Hunkleberry in their lives and who could blame them? I have at least shown I can get youth into the team and I didn't need big money to make a team competitive. That is what would be needed at Stranraer. I did long for the home shores of Scotland. Scotland would be a step up in my eyes, in that I am biased, but there was also a larger pyramid system to make my name in.
I was also not going to give up European football to start at the bottom again. Stranraer are in a bad way, I did my homework and I don't think the wages would be there to work with better players and forget about the staff, I would be taking on a lot more work. It just wasn't the right fit for me. Maybe we would meet again someday and I hope Stranraer are in a better place, fighting relegation in League Two is not where I see my next step in the game.
It was looking like, I had maybe, perceived my cup win as much bigger than everyone else saw it. But when certain teams come knocking, its a different kind of knock.
The Caley Jags! I started researching, where were they had they dropped another division? How was their bottom line? What was their recent form that they made the decision to talk to me? Did their manager jump or was he pushed?
It quickly came apparent, he was pushed. Inverness Caledonian Thistle sat in 8th position in the Scottish Championship. A team that should have been competing to get back into the premiership were sitting well below their expected level. They had lost three on the bounce and results had been spotty.
Now who knows what has been going on behind the scenes, there is no way of knowing but the biggest thing I noted was, although they were sitting 8th, they were only 3 points off a play-off place.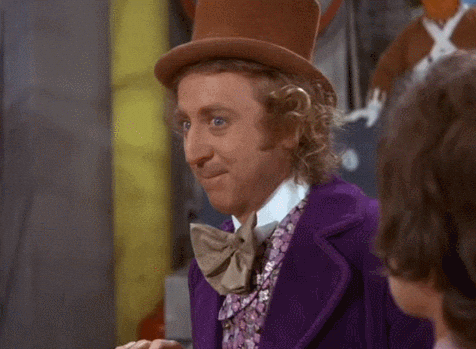 Very appealing. 22 games into the season, but with such a small point difference, I obviously would back myself to give the Caley Jags a lift.
I interviewed.
A whirlwind week, I played down the link in the media. No idea who that got leaked by.
The offer came in and it was a real step up, £300 a week at Cobh Ramblers to being offered £2.9K a week by Inverness. The transfer budget and the weekly wages available to work with were much higher also, I had to consider I would need to rebuild a backroom, I had doubts over being able to take my current coaching team with me and no doubt there had been a clear out with the last manager.
European football be damned, I was going home. There was a risk, if I didn't manage to pull this team together, I would be looking for a job in a few months time, the league was looking tight. But sometimes you have to believe in yourself and know when you have taken a team far enough, I wouldn't be an icon when I left Cobh but I hope that time looks fondly on where I started my journey and I will keep an eye on them in the future.
It was clear what may have caused some issues with the team. It was full of injuries to key players and there was even a suspension or two, I was dropped into the deep end, it was January but we had a week to complete any business.
I had to build up a backroom team, I only brought a scout with me from Ireland, there was no coaches to speak of, I went about finding the right kind of team. The Assistant manager was still here, I was not going to push him out, but I would keep an eye on him.
I'm only going to focus on one signing to my team, its a big one.
TERRY MOTHERFUCKING BUTCHER.
Ex-Inverness Caledonian Thistle Manager, the job I had just signed on to do, was coming in to join the Coaching team. Now, I am sure its obvious this is the man who is ready to step up and be my Assistant manager, but he is also here to keep me on my toes. He is the obvious choice to replace ME if we do not hit the ground running, its a little convenient he is happy to work for me at his former club, but his experience and ability is going to be invaluable.
My first game in charge would be Dunfermline. I went to work on a tactical approach. I could play it safe and try and work with a shape and approach I was comfortable with, but I really didn't need to be a one note pony this early into my managerial career. ICT had been playing in a 4-2-3-1 with very limited success, but they had the wide men for something resembling that. I added a little twist.
So it is conventional, yet unconventional at the same time. But there is thought put into this. I built this around the best 11 players within the squad, not all of them were available for the first game but I needed to set out my stall early.
One of the best players in the team (actually on a contract with ICT) is Cammy Smith, I did not want a striker directly in front of him, I wanted him making driving runs into the box, with ideally the striker focusing his efforts slightly to his left. I know strikers wont stay exactly where the formation asks them to line-up but I think it holds merit.
On the right I deployed an advanced playmaker, I hadn't really tried a playmaker on the wing but with Cammy Smith making forward runs I wanted the ball not too far from him when on the edge of the area or bursting forward. We would look lo focus our play down the right.
With an inside forward on the left tucking in, I asked the left wingback to overlap, these two players are assisting the attacking and giving support to my lone striker.
One striker up front, quality isn't there for two up front right now and I didn't want to drop Cammy Smith or move away from the use of wingers. Its been done.
Fortunately I have a very good looking ball playing defender, I was looking to play the ball to the back line and for the ball playing defender to spring counter attacks.
I didn't want to rush the team, the season wasn't going as planned but there were some players in this squad who should be doing a lot better in terms of assists and goals. No snatching at our opportunities, they would come.
In a pinch I would go through the same motions as my last tactic. Switch to playing wider, tell the players to be expressive and press harder.
Dunfermline were actually in 7th place at the start of this game, above us. A good start could really lift the team, I gathered the team and forgetting where we were said we would win the league, that didn't go down well so I played it off as a slip of the tongue and said we would make play-offs. It lifted spirits. That was a real close one. No idea what got in my head.
Well that is how you start a new reign. Not only did we win, we won away and we did it in a dominating fashion. Zak Rudden at the double, he would be an important player if we were to drag ourselves up the table.
Holy poop. Thirteen hours. We couldn't allow that to happen again. I was hoping with Cammy Smith causing havoc it would open up more opportunities for Rudden as well. I actually would like to sign Rudden permanently he is on loan from Rangers, 22 years old but with a great work rate and is pretty well rounded and great physical attributes.
During my team evaluation I was happy to see plenty of potential but this is where I found out my internal enemy would be the head of youth development. It took me a little while to realise he was for some reason in charge of making offers for players and handling media appearances?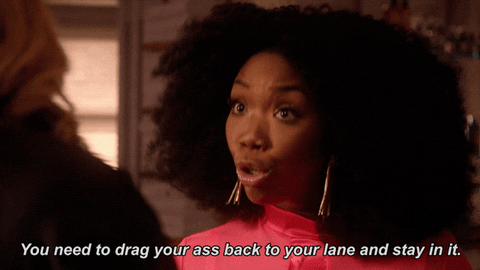 But the worst thing he did was sell off players with five star potential rather than allowing them to be integrated. End of the season I would deal with him. For now it was too late.
With only a week to go, I only brought in one loan player, he was on the outs at Aberdeen, but would add something to a midfield looking short on experience.
This would be treated as an audition, on paper he had more to give at this stage of his career and he could come in and help a young midfield find their feet. Talking about young midfielders, I had to go back for O'Connor. I left it too late and wouldn't get him this window, but I would pursue him for end of the season, I believed he could improve and get to a level where he could help the team.
I specifically didn't bring in lots of players because after the opening game it was clear this team could perform to a higher standard and play-offs or not if I was going to be around next season, the whole team would need restructured. This was not the time to bring in a mass of new faces.
After the window closed, I did bring another face back to Scottish football. Bebo was back north of the border.
I remember Maguire from his time with Aberdeen, he had just really started to come into his own for the team when he moved south to play for Derby. He had made 131 appearances for Aberdeen by the time he left and was still a young man. He has become a real journeyman, but definitely a player who can add something to a team. Not prolific but knows how to wind up opposition players, definitely a player you want on your team rather than against you.
He got the nickname Bebo for badmouthing Rangers on the social media platform when he was at Aberdeen, I think Bebo is still around in some kind of form these days.
He adds an option to my front four, he can fill into any of those spots quite comfortably.
Seven weeks in charge and we would now play the Champions Elect, top of the table Dundee United. This season ICT had played Dundee United 3 times already and only gotten one single point from a 2-2 draw. A tough fixture is what I expected and they duly delivered.
Always frustrating to lose a game that you lead in but we were really just coping with Dundee United for the majority of the game. They were playing like champions, camped in our half and creating plenty of chances. A respectful scoreline, I felt it best to sympathise with the lads, this was a game seven weeks ago we wouldn't have even been up for, we had managed to improve in a very short period. We needed to push till the end of the season if play-offs were going to be a possibility.
Our upturn in form did help achieve an early goal for me, I got my man.
When I joined he may have been on a really bad barren run but we put that to bed game one. He is a good striker who I feel could really help the team out by being a suitable spearhead for this team.
Unfortunately for my ambitions, next up were Falkirk who sat in second place in the table.
A disappointing result, We grew into the game after a real poor start. Toward the end we sent wave after wave of attack and just couldn't get the equaliser I felt we deserved. Two losses on the bounce, the good work we had put in the previous 7 weeks was being unravelled, league was tight so dropped points meant dropping down the table, like a brick in a pool. I needed a result.
Oh and Rudden picked up a knock against Falkirk.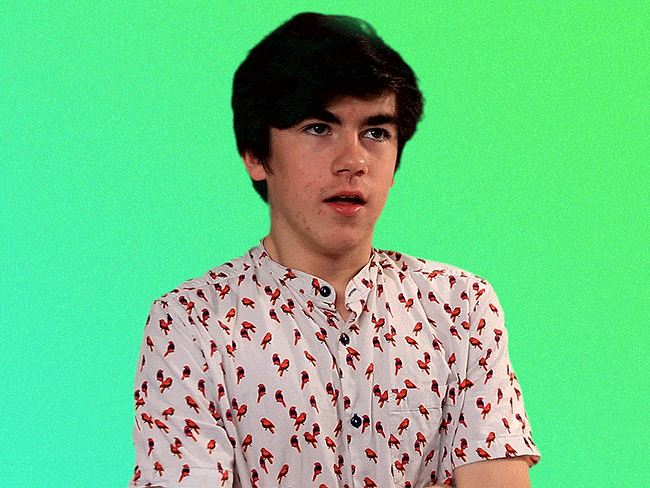 I changed the frontman to a False Nine, hoping Cammy Smith or one of my Wingers could show up with their shooting boots. Keatings just isn't good enough to lead the line. Rudden was brought in to play this season clearly as he is head and shoulders above the other strikers in the squad.
So whatever I am asking of the players is not working as well as I would like. We beat Dunfermline 3-0 in my first game in charge, away from home, so this was unacceptable even with ten men by the end. I think a tactical rethink may be warranted. I don't think I am getting what I need from the wingers.
I went back to the drawing board and came up with this.
So key things to note:
This was built with Keatings in mind for next few games at least, False 9 could become a Deep Lying Forward on support if this gives us a bit more bite.
I have the defensive line sitting real high and the front line sitting in deep. I want to compress the team. Moving back to front should be quick, I may add direct passing at a later point. (Or double up on Ball Playing Defenders)
I dropped the midfielders into defensive midfield positions as I am concerned about how exposed we may end up being.
There was no way to test this but I felt like I needed to stick or twist and I always twist. I really don't want to revert to a 4-3-1-2 as I simply don't have the players to do so.
During the game, I was making changes on the fly but kept the new shape, there was little pressure on the ball, so I abandoned the back to front quickly approach. Looking to keep the ball a bit better and not give the opposition so much time with the ball.
After this changed, we scored two goals in quick succession. Not everything went ,y way, but there was promise. And most importantly, I got the result I wanted.
A solid victory over Ayr who are competing for a place in the Play-offs too. Falkirk have now confirmed their spot and Dundee United wrapped up the league, two spots left.
I also have decided to start the game attacking. Whether that works, only time will tell. I also need to get a better idea of my first 11 before I touch set-pieces. That may not happen this season.
I am hoping this will take us over the line, when Rudden gets back I will change the front man to a pressing forward and try out each discipline (Attack/Support/Defend) see what works best.
The team didn't play well but away from home, I would say we shaded the control of the game, we certainly had the most attacking threat. A goal chalked off, before we got our third of the game which was a beauty. Something is working, the front man isn't. With the sheer amount of shots we had on target I don't want to change much. Clearly with the right players this will start churning out the results I'm after.
I move Rudden to play as a poacher in my next game.
One hundred games. Already it feels like a big number but this is nothing, this is the start of a career, an important milestone all the same. Getting a victory could confirm a play-off spot.
Turning domination into goals is a nice worry to suddenly have. We were good, we moved the ball around well but their keeper made some great saves and we let them off the hook at times. But we still got a 2-0 win and secured our spot and likely my opportunity to continue as the Inverness manager.
Since he got Man of the Match honours I should address Scott Wilson.
I would be making a much bigger deal of him if he had not already been sold by the time I joined the club. He joins Birmingham, I think he will prove really tough to replace, as my tactic relies heavily on the wingbacks to provide width. I want to nurture Jordan Smith and see if I can get him to a similar level, but that will be tough.
He is currently going the opposite way, I am hoping by getting him more game time he will improve under my guidance. There is also a young Centre Back that is competing for first team starts.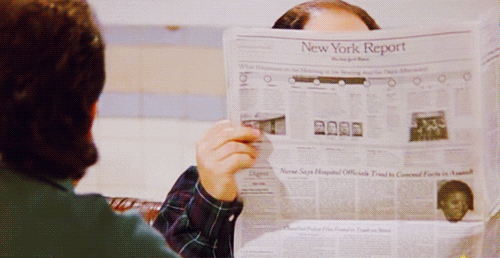 Hoping that a revamp of the coaching team etc. could turn this guy into a beast. He will likely start a lot of games for me anyway but he needs real work on his technical skills. With the heavy heavy pressing I have the team doing, his workrate is a little low for my liking too.
Play-off berth secured. We did our work early then had a little wobble and recovered to make it look easy-ish, I mean, the table is still very tight. Look at the bottom of the table.
The play-offs will be tough. We will have to play three different opponents if we are to win promotion. Ayr would be up first, at least I have experience of beating them on the two occasions we have met so far. To complicate matters Rudden was hurt again.
Ayr would meet us in the Promotion Play-off Round One, the winner would go on to play Falkirk, and then the winner of that would play the premier division side in 11th place.
I was actually worried, even though I didn't need to get promoted, this was an easy lay-up, this team should have not been in the position they were. A promotion straight away could open up an even better job, which would be nice if I hadn't really laid any roots with the team yet.
I had beaten them twice during the season, Ayr was not an impossible task for my team.
That sinking feeling in the pit of my stomach. We were shooting and shooting and just not getting the second goal, they came out in the second half and scored within minutes. I hate play-offs I really hate them.
FUCKING PLAY-OFFS. I am awful at them apparently, whether I was nervous and it rubbed off on the team or I was too relaxed with them, we didn't show up. Top Goal scorer for this season and regular penalty taker Rudden, fluffed his lines in the shoot-out. A truly miserable day for the club.
No happy ending, not even a play-off run, out in the first round, this was something I encountered at Cobh, and it really sucked then too. I am putting this down to not having the right players, I think the heavy pressing football works in a league where too many teams are passive and hope for a long ball to open a defence. I would look to strengthen the team as much as possible and see how the following season treated me.
Not much to say about the season really, only in charge for the latter half. I think I know how I want the team to play. Some key players were loans, so going to be a lot of players coming in. I went to work immediately.
Expectations had increased. The board now wanted the league title. It wouldn't be straight forward but if I can get the upgrades I need, get some depth in the team. It wasn't impossible.
I had kept a real healthy wage budget, that was going to change very quickly. Partly as I was in for a rude awakening, when some players showed up for the new season that I didn't sign.
Either the previous management team or that damn head of youth development must have signed players on pre-contracts. Great use of wages when they must have been signed pre-january. Lets take a squint at them.
A young leftback comes in for free from Ross County. Not so bad for the wages, could improve. A relatively safe transfer, and a player who could get some game time as a back-up.
A young striker from Celtic, Sparkes ideally will go out on loan this season. He actually isn't the only young striker we have picked up from Celtic this off season.
Doidge is a player I really could have used last season. He will get first team football this year. Rudden, Doidge and another will be fighting out for the starting spot.
So actually not too bad, but the issue is I went mental. I brought in seven players and two loan signings. A whole new squad has come in without actually having someone in every position come in.
Rudden was signed on a pre-contract toward the end of the season and before I saw Doidge was joining end of the season. But if we are to challenge for the title, options are needed and I know he can cut it at this level already.
Another young striker I want to get out on loan, he is worth the gamble and given one of the new season objectives is sign players to sell on for a profit, picking up young plkayers is likely my best way of fulfilling this or if Rudden/Doidge etc. is wanted in January, I have options at the club to step in.
I decided Ojo gave enough last year to earn a contract, he was going to be released and beside a few cards picked up he can certainly do a job in the centre of the park for me.
John O'Connor comes in and he comes into support the likes of Ojo. He won't start much, but any game time is likely to have a positive impact. Longford wanted him on loan but I have decided to keep him in and around the first team till at least January, then I will re-evaluate.
Scott Allan comes in to add to my repertoire of attacking midfielders. Still a good player and one who should get in amongst the goals.
Greg Stewart is brought in to do the exact same thing. I have very good strikers but the three attacking midfielders will be expected to chip in.
Peter Hartley, a beast. His legs may have gone but everything else is very good at this level, hoping he will be a positive influence on Lewis Kerr.
Jordan Houston will compete with Jordan Smith for the starting right wing back position, Scott Wilson is gone so this is up for grabs. I expect both players to get plenty of game time.
Another signing made to turn a profit. He should be playing in the Premiership. Hoping to get the goals flowing so someone activates his cheeky release clause. I have three really solid options upfront at the start of this season.
On to the loanees, Cochrane comes back.
As does Periera, surprised we got them, they were wanted by plenty teams I guess they enjoyed their time here and fancy a run at the title this year.
Finally coming in on loan from Arsenal is a young goalkeeper who will act as back-up to Ridgers this season.
Players going out of the club was quiet. Falkirk were sniffing around Keatings who I was very happy to hear offers for. Teams were making bids for Lewis Kerr and I felt backed into a corner, I didn't want to piss him off. Fortunately for me, the offer I accepted was deemed too low by the board.
So I made sure to sign him to a three year contract and add a tasty release clause. £1.6 million would be great but I'd love to keep him with the team long term.
With the team assembled for the season ahead I placed some of the younger players on the loan list and shipped out anyone who would struggle to get game time. I was also bracing myself for some bids. I wasn't going to sell anyone essential cheap but a few sales would bring some money back into the coffers, which would be nice.
Keatings was sold for £39K, below his value but he won't get close to first team this year.
I put the work in, would it pay off? I am afraid you will need to come back to find out. I checked in on my old team, to see how their season was going.
Shit. Till next time.
HF.