It wasn't really a bad first full season in charge of Cobh Ramblers, I had led the team to a second place finish but not only was it not a title challenge in the end, I saw my team lose in the play-offs. Cabinteely went on to beat Shelbourne and take their place in the Irish Premier Division.
The board were happy, we ticked off a few goals ahead of schedule but I was disappointed. I almost achieved something, sure my head was turned by Finn Harps due to the budget being double what I have been working within, I was almost sick when I saw the budget of Shelbourne for this upcoming season to be honest, if I want to land jobs like Finn Harps and above, I would need some hardware to my name.
My approach was maybe a little haphazard given how well the first 10 games in charge went, I rushed into last season after acquiring a striker who I thought could fire us to success on all fronts, he almost did but we shipped too many goals and the direct approach was relying on countering too much. I went to work.
First thing first, the staff had to be sorted out. I went about it in the most direct manner.
Physios. Fired.
Scouts. Fired.
Coaches. Fired.
Assistant Manager. Refused contract and left as soon as he legally could.
Players. Fired.
Chief Scout. Fired and then some, guy was on a ludicrous wage.
I brought in my own staff, scouts on £15 a week who did wonders for me, I brought in a Scotsman, a Welshman and an Irishman.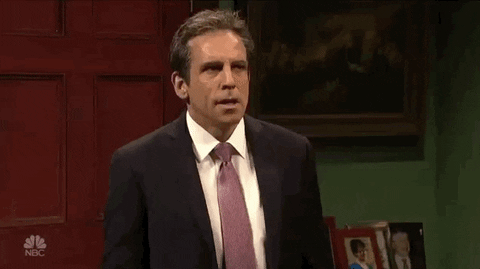 Not only is that not a joke but it lead to a few key signings. Before I move onto signings, I had a tactical approach in mind that would depart from last season. Drastically in some areas.
Have a look at who was brought in and a brief overview of why;
Brought in from Cowdenbeath in Scotland, Harvey Swann was brought in to improve the fullback/wingback position on the left. I had decided I wanted a squad full of players who at the very least were not considered inconsistent. With 11 crossing I was expecting some assists from Swann in the season ahead.
The Scots were flooding in, picked up Aiden Sopel, as an option in attacking midfield and also cover centre midfield and play as a forward in a pinch. He could improve and he had pretty good finishing. There was no fee (no fee paid for any player coming in) just the wages.
At the start of the season, when the board were enamoured by my work, I made sure to ask for a parent club to help bring in some players. It worked and it didn't. We only got one player from my new parent club Derry City. A very useful looking centre back, but he was not a consistent performer so I wanted to keep his game time to a minimum. He is a safety blanket.
Glen Hollywood comes in to support the existing midfielders, he isn't displacing O'Conner from my heart any time soon but he is a useful signing.
In a similar vein, Garan Manley comes in to compete for a starting spot in Midfield. O'Conner and Hurley have a good partnership though but a change in tac could open the door for Manley.
Fullbacks were a real problem last season, I had no depth and my gamble to wait for the youth intake did not pan out how I wanted. Christopher Horgan comes in to compete with Fleming for the starting spot at right back. Another player who could improve, I put him straight to work on crossing.
Jason Caffrey is another fullback/wingback I had to bring in. His preferred role is Wingback attack, his crossing looks solid and again he could improve. My left back last year for basically the whole season was Lyon, who is actually a centre back, so I wasn't concerned about being overloaded on the left of defence at all.
Another loan, not from the Parent Club but a divisional rival, I will be paying his wages but I needed a goalkeeper after Mylod left the club, after falling out of favour due to Holland's performances he was never going to stick around at the end of his deal. The tricky thing is, this wasn't an upgrade and I did need an upgrade in goal. Holland is a little weak for my liking. This would not be the last Goalkeeper that came in this season.
So from the signings that came in and our strengths last year, any idea what changes I was going to make?
This was last years formation and team instructions of choice.
Keane and Turner got a lot of assists for us last year. In fact Turner was the reason for the Wing Play that I started with and developed into the tactic above. It would be a little different this season.
Turner did start last season as the best player in the team outside of Curran, however I cannot tell you why I let one player influence my tactic so much. For crying out loud Keane got 17 assists all season but he was 1-1/2 Stars ability. Sure his flair was why he was in the team and O'Reilly came through the youth intake to challenge him for a spot. But O'Reilly wouldn't be doing that this year.
O'Reilly became our record player sale. Which is sad when you look at the fee, only £6.25K. I snuck in a clause where we would receive 25% of any future fee, that's where the money is at, I hope. He was good but I wasn't going to fight off big teams for him when the finances could use all the help it can get.
So with a young winger leaving and no wingers brought in, where would my assist leaders from last year end up?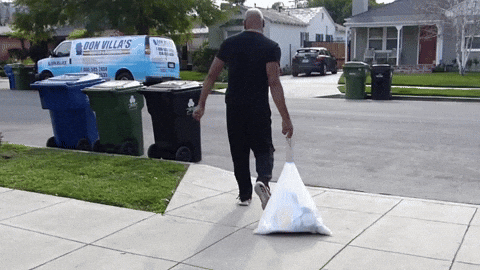 That is right, in the trash! Wingers be damned, its time for a shake up.
Its a classic shape, but if you look at the team instructions, I have departed heavily from what I was asking of the team before. The goal was even to play out from the back. I may have got this team to second last year but if we had dominated games or even taken our chances a title challenge should have been on the cards. I was happy with the Poacher/Target Man combo eventually so that' stays, but instead of wingers I have added a central attacking midfielder and an additional central midfielder to boot.
I was also asking a lot more from the wingbacks which is why I brought in some depth. I wanted the team to move the ball around and take our time, I'd rather take ten shots and score twice than have twenty-four shots a game and a lot of our goals get knocked off for being offside. Playing out from the back was to keep the direct passing to a minimum although I added a few player Instructions to make sure that didn't happen completely.
Now, I didn't go testing these, I went with my gut. Here was my thinking –
Wing Backs – Just because I didn't have wingers I didn't want to lose the weapon of a good cross. I also did not want to shift the wing backs from a support role into an attacking one so with a couple of tweaks I was hoping to see some good deliveries and for them to not get caught up the field too often.
Advanced Playmaker – I have gone the route of asking for less from this position but I wanted this role helping press the back line and defensive midfielders into mistakes.
Target Man – This is really due to personnel, I want the ball to Curran a lot, so I wanted his partner to be a little less selfish and to look for a cheeky pass when it was on.
Deep Lying Playmaker – Similar to my approach with wing backs, the ball over the top had been great for me, so I didn't want it lost completely. With O'Connor being one of my better passers, it fall sto him to keep a deadly ball from deep alive.
I use no opposition instructions I don't want to confuse any of the team or player instructions game to game.
Pre-Season went well but I didn't actually view many games, I was focussing on bringing/scouting the right players to fill this system. I was again taking a big risk based on very little. Dropping wingers that had worked really well last year. I just felt it had been a poor approach and I hadn't looked past one player. I also knew I wanted to be on top in games more often than not so a high possession stat would help that.
I made sure to play teams who handled us last year and who were in the division above. Any sort of competitive game against a Dundalk or Derry City raised my hopes, their budget was so much bigger that keeping it close showed me that this approach wasnt dead on arrival.
I started the season with a visit to Tolka Park, Dublin. Recently relegated Shelbourne, with their massive wage bill (compared to what I had to play with) were fancied as division favourites. A nice test on the opening day.
Conor Layng actually ended up as my leading goal scorer last year from the Target Man spot in the team, Curran scored a lot in the cups and league which is why this year he is fancied for top goal scorer but it was Layng who opened his account up first this season. Respectively they were second and third for the bronze boot award last year. I'd like one of them to win it this year.
It was a good opening game, my team held their own, possession was lower than I would hope but a 50% shots on target ratio was welcome. They are favourites for the league so a draw away from home is alright in my book.
We got up and running and things were going ok, till around the 7th game of the season, when tragedy struck.
At the time of the injury Curran was joint top goal scorer. He would miss a good chunk of games and any momentum we had was in jeapordy. And we had momentum.
We had started hot and actually had a three point lead at the top. Looking to control games rather than react was a huge difference maker. I could still react when late goals were scored or we needed a little more creativity or drive, but we started games looking to impose our play on the opposition.
I wasn't sure what to do, I feared Layng/Higgins/Leonard wouldn't be able to fill those boots. I hit the free transfer market.
I didn't find anyone I wanted but now I knew I could sign players on a free still, I went back to someone who rejected my advances at the start of the season.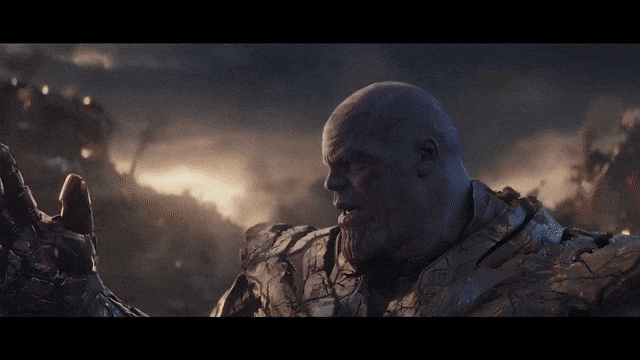 I always get my man! I got Curran eventually and then got him to extend his contract and I landed Lee Steacy to improve my goalkeeper options. He would go straight into the team as Holland had picked up a slight knock. I spotted Steacy in the Irish trialists game at the start of the season, a definite upgrade on Holland.
Going into April my team was undefeated and we were set to play a team who I really did consider taking over last year. I was then pretty annoyed that as well as being overlooked, it made me take my eye off the prize and we limped towards the end of the season and a play-off disappointment.
Finn Harps, better budget, better players but their manager ain't me, so he cannot be better.
Shame we didn't get the clean sheet, my new tactic is delivering at both ends of the pitch, defensively we are up on last year and going forward there are plenty of goals.
Shelbourne started the league poorly, atone point I wondered if the job was going to become available, the teams budget is much higher than the Ramblers can provide me. But they didn't stay poor by mid April they were competing for the play-offs after a pretty sharp upturn in form. They would be looking to be the team to stop our undefeated start to the season that now stretched to 9 games. 7 wins and 2 draws.
We went behind, but I adjusted straight away.
It paid off, just. It was looking destined for a draw but we kept faith and John O'Connor stepped up with a beautiful delivery out wide from a free kick to give us all three points in a big win. Shelbourne have huge resources compared to us and they were not going away but a morale boosting victory over one of the two teams we had till this game, not beaten so far this season (Opening day draw, remember?).
Drawing on what happened last year we were leading the pack, we had learnt to boss games and to still keep a fighting spirit we could call upon, I was starting to feel invincible. Like a Certain Galway United did last year.. oh and where were they now, the promised land.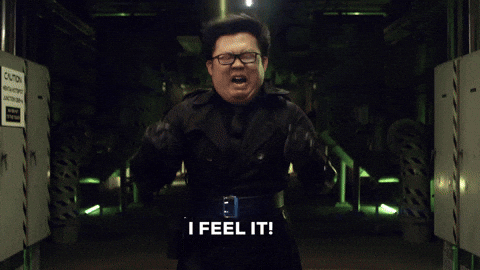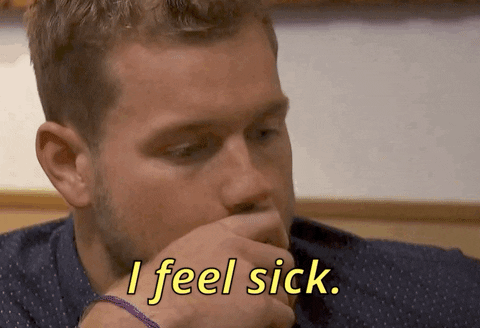 I do not think I will ever learn, I always get ahead of myself. I was pretty much looking for space to put the league cup after my Semi-Final win last season and I was getting ready to cut ties with most of my current squad before the Play-off loss.
Hell I was writing out Finn Harps in my notebook before I got word they were passing on me. It hurts to be this fickle.
It feels worse that the 2-1 "Victory" over Cabinteely counts, they won that play-off on pens so what if I won the second leg, sure feels like a defeat.
I clear my head and push on, need to get the momentum back. In my next six games we score 10 goals and concede twice, picking up 5 wins and 1 draw. Morale is high again, the team is doing well going into July. I mastered another victory over Finn Harps in a 1-0 home win.
I am then contacted out of the blue, for two jobs within the time span of two weeks.
So one job in Wales and a job closer to home in Drogheda United, who were promoted during my initial ten games in charge of Cobh. The issue I had was I wasn't really sure moving now would be wise, if you look at both approaches both were concerned about my recod having not lead a team to promotion, fair when we were in a strong position last season but I haven't been managing long and it was them who decided to approach the manager of a team, currently, competing for promotion this very season.
I weighed up both teams.
Institute had a positive balance but the wages were very similar to that at Cobh at this point, the team seemed to be a little better known but the killer was the youth facilities were worse, it felt like this would be a backwards step.
Drogheda, was a different story.
A negative balance is not great, sure that's what I had facing me at Cobh but we were improving slowly (Overall balance was in the red for £102,892), but they could literally pay for my team and staff with the wages left in their weekly budget. Our average weekly wage is £63, they were paying £141. Oh and did I mention where they sat in the table?
Dead last.
Bottom of the table, possibly with the biggest budget outside of Shelbourne, they were demanding to be saved from finishing bottom of the league, that was it.
I interviewed.
They bit my hand off. After avoiding finishing bottom they wanted to work are way up into a play-off challenge effectively. With the budget available an overhaul of that squad didn't seem to problematic at all.
I walked away.
The accusation that they were worried given I had not led a team to promotion before really irked me, I also hadn't led a team to bottom of the table with that kind of budget. I wanted to see this season out for now, I almost jumped to Finn Harps and it cost me in the run in. I couldn't allow my focus to stray this year, we deserved something from the season.
Something interesting struck in the 21st game of the season. I was banned from pitch side for the game. I spoke out against the officiating in the previous game, a 0-0 draw against Longford, Curran had a perfectly good goal ruled out as offside. I saw and called bullshit. We had to play Limerick F.C. and I couldn't be involved in any decisions or even give team talks.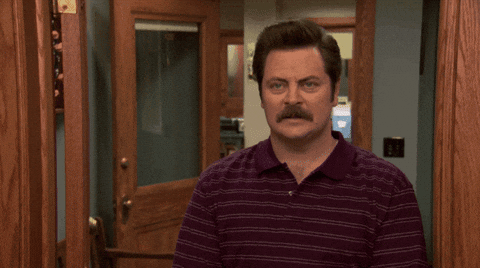 I hadn't even opened the letter from my press secretary, so the whole thing was a bit of a surprise. This was actually part of a bad run, in the last 3 games including the game I was banned for, we only picked up 2 points. 6 Games left and I was starting to lose the teams momentum and I had to prepare for Bray Wanderers next, sitting third at the time.
A big win to get back on track, I had began to wonder whether we had been found out and teams were beginning to counter our tactical style. Curran turned up big and got himself another hat trick, possibly his first of the season due to his injury problems.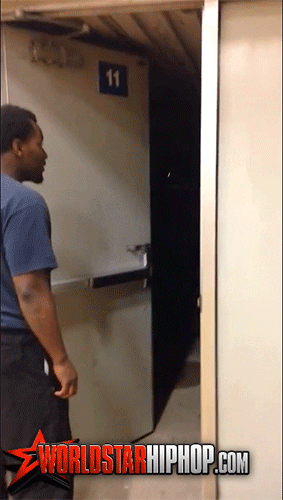 A 2-1 loss to bottom of the table Drogheda United. This hurt. I shouldn't have led them on, I get that now. But they were dog awful, no idea how we lost to them here. I wanted to put this down to the other team being motivated after dangling the carrot in front of their eyes, they really hadn't improved much since I almost took the reigns, I didn't want this to be a turning point in the season.
Heading into the final 4 games of the season and it was a two horse race. Fortunately my team were looking like the prize pony and for UCD to stop us winning the title they needed us to slip up. Unfortunately for me, they would be the first team we played, a real title decider. A win would deliver the league title to us.
I fancied our chances and even if UCD had some fight in them, I would still be looking at the next three games as being favourable. Those damn Finn Harps though, I needed to make sure they didn't play a part in the title.
Two minutes to take the lead, 88 minutes of edge of seat waiting. They had chances, we should have also taken some chances of our own to put this to bed. But a clean sheet in an important game is nothing to sniff at, hell it delivered the title, promotion, actual silverware and surely recognition as an up and coming manager to watch out for! I was very pleased with what the team was able to do this season.
At 12-1 odds to win the league, its safe to say we weren't odds on for this. I actually thought there would be no reason we shouldn't mount a challenge after the prep between seasons but I had been apprehensive switching to a completely new tactical system.
Pay no attention to the last three games, I played the under 19 squad and a few players who didn't get much game time, the fixtures had piled up and given we had one the league I made a decision that we had achieved what we wanted already so take a look and some of the younger players. A young striker called Byrne could make a name for himself given some time.
Overall a great season as I take my first promotion as a manager, so nothing left but to look at the squad and who performed to the highest level.
Oh wait, what about the cups!
There were highs and lows last year and this year proved no different.
After an unbelievable league cup run, we started ok if not a little tentatively.
Another victory over Waterford, in extra time and a penalty shoot-out win over Wexler. Given our fine form in the league a win on penalties is a little lacklustre, but wait…
We had a wing back sent off in 27 minutes before they managed to equalise after an early goal by Higgins. It looked like nothing. We then had an injury and had to finish the game with 9 men on the field.
I appealed as it really looked like nothing and I won this battle, red card rescinded. Some times justice is served.
Into the quarter final where our opponents would be Derry City, our parent club. I had scouted their whole team at the start of the season when trying to bring in a loan player or two. I knew how tough this match would be.
We made a game of it, but in extra time we were run into the ground and their quality undid us one more time. Our fairy tale run of the previous season couldn't be matched. The space I cleared for the League Cup in my office would remain un-fulfilled.
The Munster cup wasn't a priority of the boards, frankly they didn't care about it at all.
But I did.
Two solid if unspectacular results and into the Munster Cup Final we found ourselves. My second final as a manager and my first Munster Cup final to boot. The team we would play was not new to me.
Cork City beat us last year in the Munster Cup Semi-Final. We beat them in the League Cup, actually we hammered them 4-0, it was a game where everything went right. We would not be denied. I set out to make sure this would be the case again.
It was a close game on paper but the score line speaks volumes. The team delivered, when I asked them to stand up and be counted, they did. The only wrinkle to the final was Curran didn't get his goal, his injury really hurt him this year and he just couldn't deliver what he did last year. But he would receive a deserved winners medal. The Cup would fill a certain spot in my office.
This wasn't a shock by any means, we were probably the second fancied team after Cork City, the last team to win the competition before Cork City won three in a row, was the Cobh Ramblers.
I had won a cup, a nice thing to add to my resume, despite the level of competition I wanted to build on these kind of moments.
We still had one competition left, the Senior Challenge Cup.
Favourable early round draws saw us make it to the quarter final without too many problems, we did run it close in the first round in a game we really should not have but we were never really looking like losing the game, we didn't step into high gear until the end of the match to make sure extra time would not be necessary. Cherry Orchard was a game I had decided not to risk, after the first round I realised this was the money competition in Ireland, so going far would be very welcome.
I then had to visit Drogheda United, who had just beat us 2-0 in the league, if you recall, I was worried. In the 2-0 defeat they kept getting in behind the defence, I asked the back line to sit deeper and pretty much kept everything else the same, we would be disciplined and wait for our chances.
We were rewarded for being patient, at times it felt like both teams were being reduced to long shots and not very accurate ones at that. But some quality prevailed as one of the long shots flew in from Sopel from the edge of the area, he hasn't had a high scoring season but he has pitched in and this was likely his best contribution of the year.
After this game was when I delivered the league title with a 1-0 win over UCD, so it was interesting that the very next team we would meet, in the Semi-Final no less, would be the very same team who tried to cause us to slip into a title race.
Curran opened up his account for the day with an 18 second goal, straight from kick-off!
O'Connor cannot have all the records.
Sadly we found ourselves 3-1 down by the 52nd minute, clearly revenge was on their mind, we had been in the lead for all of 3 minutes. The boys clearly knew we were blowing it as we scored straight after kick-off again to bring it back to one goal. It is games like this you look towards your key men and try and draw everything you can out of them, I was shouting from the sideline, trying to bring the team back into the game without conceding another goal.
But time was ticking.
90th minute.
91st minute.
92nd minute.
93rd minute.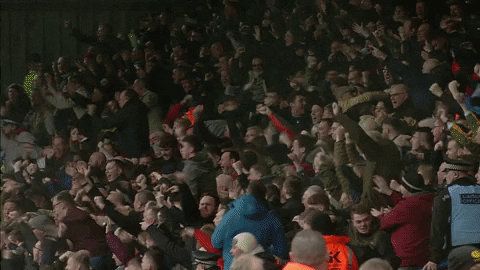 We made sure it wasn't over, we at the very least dragged it to another game. That was the most clutch goal of our season. We still had a chance at a very unlikely treble. It was a close game and neither team really deserved to lose based on this game.
Just to take a little look at that goal, the one we scored to stay within the competition, it came from a set-piece I created at the start of the season, but didn't really work how I intended.
The idea was a simple one, with Curran lurking outside the box I wanted a short pass made to him, hopefully allowing him to shoot through the crowded box. Clearly that isn't what happened but it still delivered a goal so I am pretty happy. We have had some success from set-plays, no crazy numbers, just enough to be another weapon in our attacking arsenal and why we were head and shoulders above every other team this year.
John O'Connor normally delivers the ball into the box and the initial chance is via header, but if it does come back out Curran is there. I like it despite it not operating as I initially intended.
UCD must be sick of the sight of us. But we would play again and this time it would be at home. The replay was a mere 3 days later.
Again we were patient, in the 89th minute it looked like too patient as they scored from a wide freekick after getting a header past our keeper. It looked like extra time was on the cards but Enda "Mr. Clutch" Curran, swept in a low cross from our wing back to put the contest to bed. We had reached the Senior Challenge Cup Final.
We had a fairly eventful run, two good rounds to begin with and as the rounds went by, we say some big names fall. Cork City, Dundalk, Shamrock Rovers all falling to opponents that on paper would seem beneath them. Not Derry City, they were still there and played Longford in the other semi-final game. It was written in the stars.
I have never been happier for a team that wasn't managed by me to make a cup final. Now I couldn't take them lightly, but this was a much easier fixture in my mind. On paper it was a mixed bag, one win, one draw and one loss against Longford Town this year. Not an ideal cup final opponent but I could name a few teams I'd rather not face.
This game took place three days after the last league game (of which I played all under-19 players) but we had some key injuries toward the end of the season Ben O'Riordan has been a rock for me and he would miss the final due to a twisted ankle, even worse John O'Connor would miss out on a start in the penultimate game as he was someway short having had to recover from an injury that had kept him out of the last 6 weeks of competition and last but not least was Aiden Sopel who at best could appear off the bench if we needed him.
Right before the final itself it got intense. Cobh Rambler's faithful were looking at me to deliver their first ever Senior Challenge Cup victory.
No pre-amble, nothing poignant. We won the cup. I won the Senior Challenge Cup. I was super surprised, even with an early lead it felt like there was a sting in the tail coming, when Clarke was sent-off I felt it coming so we sat deep went defensive and direct. Curran put us out of reach with a well taken long ball counter.
We exceeded everything I had hoped for this season.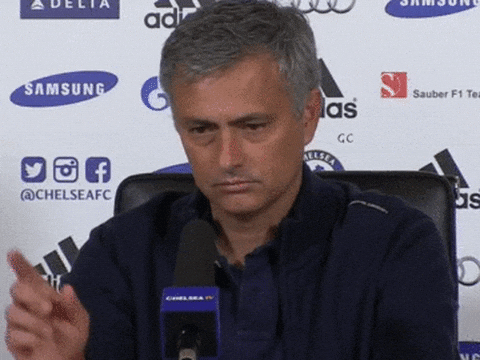 A double?
There was still time for one final twist in the tale of the 2021 Season.
We have only gone and qualified for a European competition! This had not even crossed my mind.
An unbelievable season thanks to a great overall performance from the team.
You may have to click on the image if you want a look, the view is created by @FridayNightFM, I don't remember if I added anything but it covers everything I need to see at a snapshot.
Enda Curran was our top scorer which is good given he missed 8 weeks of the season with an injury and he took a while to get going when he came back. Layng was solid again but he may depart, his potential isn't what it could have been and I have a few young strikers who will be pushing for game time.
There is one player I want to cast a little light on, look how he has grown.
When O'Connor joined the team he clearly had potential, but how long before he actually deserved the starting spot I bestowed upon him.
On the surface it doesn't look like much, but he went from a player who shouldn't really be playing week in week out to a player who when missing is felt. He only scored one goal this year but his deliveries from freekicks and corners cannot be understated. He had ten assists to his name but was involved in so much for us. I also managed to coach him to pick up the player trait "Tries Killer Balls Often". His potential isn't reached yet but with Sligo Rovers sniffing around him, who knows how long I can hold onto him.
We ended up scoring 36 goals and conceding 22, we had the most clean sheets so conceding joint least wasn't surprising but I did think we had a shot at top goalscorers but we really messed that up with playing the under 19s for the last three games, equally that may have won me the cup so I won't worry about it too much. More concerned with where to store my trophies now.
At the end of the season the most improved thing about the club is likely the finances. The cup and league double did wonders for the bank balance, not in the red any more.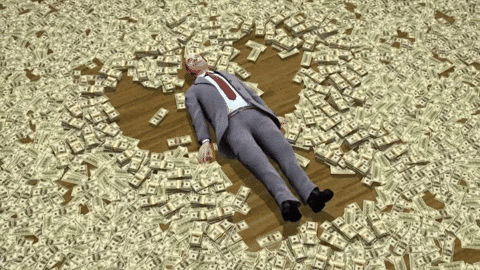 Whether this can be maintained or even improved is a different conversation. European football could be a big positive but only if we are able to get a run going. I don't think the competition will start till we are well into next season so, there is that to look forward to.
No surprises in the year end awards. Curran scored some huge goals I'd like to think he is going to be a legend of this team. OH! I better go look.
Ok, maybe a little to early to expect anything else. I mean I won the Senior Challenge Cup for the first time in a 99 year history of the club, but sure its fine. Roy Keane is sure a legend.
Twenty-three games and one goal. SURE. Legend material.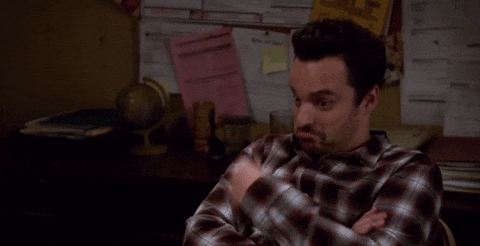 I don't care. Honestly.
It was close in the end (AGAIN I must stress I threw away the last three games). Drogheda United never got out of bottom spot which is crazy given how much of their budget was left to spend.
One final thing to look at after the conclusion of this, if I say so myself, GOOD season.
I have come a long way already in the two and a half years I have been manager of Cobh Ramblers. It feels like it isn't over by a long shot, getting a crack at Europe this early into my career is going to be a real opportunity to get my name out there.
Plus I owe the board, since joining the board have backed me whenever I asked to go study for another coaching badge I am currently studying for my Continental C License.
A step up in division, a step up in opponents and a step up in effort. That is what faces me next year. An extra competition to compete in, I'd like to retain any competitions I can, that league cup would be nice to complete my collection too.
Thanks for all the nice comments I received over on my twitter and for anyone who retweeted my blog post so it could be seen by more FM lovers. FM20 has a hold over me right now so I anticipate this is far from the end. I wonder how far I will go with the Ramblers.
Given how many Finals I choked in with my Beta Save, please don't grow accustomed to the success. I'm more stressed about continuing my career as I ever have been.
Till next time.
HF.