In case you have not read the introduction, my plan is to get to the very top and create a tapestry of football achievements along the way. But I need to start somewhere. It certainly would not be amongst Europe's Elite teams.
My reputation begins in the toilet, no one has even heard of me. Just a bloke with a little bit of Sunday Football experience to my name. I know my Scottish fitba though, so that's a plus, Scotland is a very likely destination to begin my managerial career. It was the 24th of June 2019 that I chose to start looking at applying for a manager's position of any team that was asking for CVs. I padded mine out with a really gripping cover letter.
It was a gripping cover letter but even I thought Hearts wouldn't give me a second look. Even Falkirk would be a stretch. But a few teams took my fancy, Bayern Munich would be a nice start, allow me to really settle into my first manager role.
But the untapped potential of Braintree and Oxford City really spoke to me. I sent my gripping cover letter and CV to both teams, and awaited the invites to arrive. I did this all in one day too.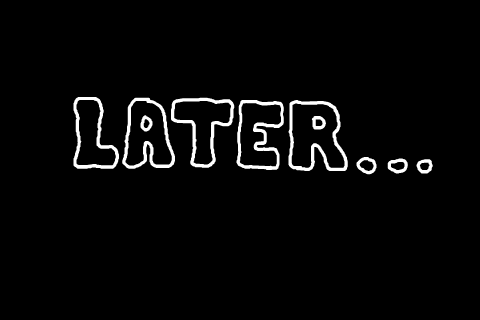 I received an invite to an interview by the first team to have been gripped by my cover letter. Unfortunately I am not sure how this was the case as I never applied for the open managerial position.
I am sure Cobh Ramblers is a great job, its low stakes they only want to avoid bottom of the league and are pretty much safe before a new manager is even in place, they have not won in 9 games, it is clear why the previous manager got the dunt.
It was a dream job for a guy looking to cut his teeth but still have the comfort of not being able to do much worse than the previous guy.
With no real budget to play with I considered it pretty easy to look after the finances too. With the goal for the next 5 years to simply establish the team as a first division team, it was low risk. I only got a 6 month contract, so if things looked rough I wouldn't even stay that long.
As I mentioned before, I did not have much to live up to.
17 games in and only 3 wins and 4 draws to Cobh Ramblers name. 10 league games to set out and earn the respect of the fans and my peers.
I settled in and got straight to work assessing the first team squad. I wasn't looking for technical brilliance which is  good as I wouldn't find it here. I was really surprised to find out Roy Keane previously played for the team many moons ago.
My initial thoughts were a classic 4-4-2.
Our best player by far is the experienced Ian Turner, I had hoped to make the most of his set-piece deliveries and for him to hit the front two whenever possible. As you can see, I lacked a supporting role up front, I had a player, literally one other striker but he really only could play poacher so was not keen, I set out to find a striker to bring in on a free transfer.
Well, with that not an option I stubbornly stuck to my guns and went 4-4-2 to begin my journey with Cobh Ramblers. My first game was just round the corner.
You got to love that new manager bounce, pitch was a disgrace so we went direct and that seemed to do the trick. Of course the player I didn't fancy was the hero with two goals. It was a young squad, I had misplaced my faith in the older generation.
Reading up about my club I found they have a pretty good youth set-up, so I was delighted to see that could very well be true, when I was given advanced warning about this years youth intake.
Any kind of players that could come in on a youth contract and go straight to the first team would find game time straight away. It was a little later in my tenure, I got a chance to judge the players for myself, one stood out.
Now whether its only rare in my team to be comfortable playing a few different roles I don't know but the choice between deep lying playmaker or advanced playmaker sold me on this boy straight away. And what did I say about young players who could play a part in the first team?
When John wins the Ballon Dor they will remember the manager who gave him his start. I will make sure of that.
Unfortunately after bringing in a CB for 6 months and a Target Man up top to give me a little more options within the squad, my financials actually began looking ropey. The board told me we would no longer receive 5% from any sale, until we made £2 million worth of sales.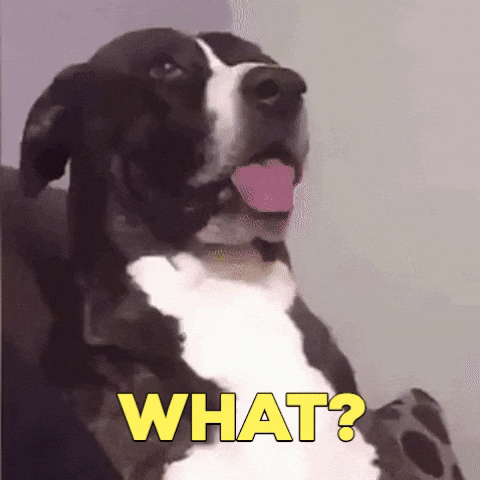 That came as a little bit of a surprise to say the least. I didn't want to jump ship after messing up the financials so I committed to a new deal that would see me take charge of Cobh Ramblers for the following season.
I would be looking to youth and a certain John O'Conner to push the team forward next year.
So how did the season play out? Given I signed a new contract, couldn't have gone too bad right.. Well it didn't.
A 7 game unbeaten run to begin my stay in Ireland. A big win against Galway United who sat in 2nd place most of the season. It was during the final game of the season I decided I was asking too much of the part time squad and I simplified the team instructions that got us back in the game.
The lack of shots on target was worrying but at this level, you can see players get into the 6 yard box and shank it out of the ground, so I would look to improve it but as long as we were creating chances I fancied a stellar season next year.
I set about planning a summer re-build.
Funds would be tight, I received an additional £600 worth of weekly wages to dish out. I wanted to make signings that really raised the quality in some key positions.
Drink it in.
Holland comes in to battle for the goalkeepers position. Its not much to choose between them on paper but I have told him to expect Cup football this season.
Enda Curran finally joins the club, he was the striker I was after last season when I found out I couldn't sign anyone at the time. A five star rated striker who was wanted by Cork City, he is my top wage earner, I hope he shows why quickly and often.
Keane is actually brought in for his flair and flair alone, haven't seen anyone else come close to that through my scouts so far. I am hoping he is a creative spark on the left side. Not a guaranteed starter but there is young competition now on the left side of midfield.
Gibbons will provide a much needed upgrade at centre back and give me options at the back, hopefully able to fill in at right back when injuries force my hand.
I took a risk to keep the wages, palletable, I moved some youngsters to non-contracts. I want to push this team up the table so game time may come short and frankly I can't afford to pay them wages if they are not contributing.
John O'Conner will be right in the centre of the pitch but I will be looking to try out a few roles, see what suits him best.
The board let me know early doors they were pleased with my performance but not enamoured, which is ok, I don't want them to catch feelings when a big team could come enquiring any day now.
Season ahead the media doesn't think we will fair much better but oddly fancy two of our players to put in a serious challenge for the division top scorer I was surprised.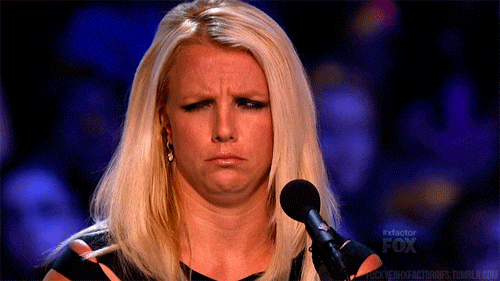 But not Curran, who has been brought in to strap the team to his back and drag us to promotion? OK.
Pre-Season was all about morale and getting match fit, we battered minnow after minnow. Playing a much simpler 4-4-2.
Curran's role could change, I am not convinced by a Poacher/Target Man combo thus far. Also the Full backs could be pushed into Wingbacks if I feel we are not getting enough support from them. Even playing with a sweeper keeper may be a little too fancy, but Mylod remains my first choice right now and it is his preferred role.
A lot rests on young John's shoulders.
Season got off to a tepid start with a one nil victory over Cabinteely at home, Conor Layng with the only goal of the game, we were comfortable but it was disappointing not to get a second as they spent the second half with 10 men on the pitch. I decided to start hitting early crosses make the most of Layng's physical abilities going forward.
I got very excited after the win over Limerick in our second league game, we were not fancied.
Five fucking one, Enda Curran almost had his hat trick in 17 minutes before McGrath rifled it in as the ball was away to cross the line, but his heroic OG was in vain as Curran grabbed his third in the 63rd minute. Getting Curran to beat the offside trap could make him a beast at this level so I got him working on that as a trait straight away.
Progress was made in the Munster cup and the Irish League cup, always nice to get a little run under your belt early. Unfortunately the reward for progression was not so great.
Cork city, who wanted my beloved Curran. I was not looking forward to these games, but if I could learn from the League Cup maybe sneak into a Cup Final. Any sort of silverware could give my rep a boost.
Up first was the League cup second round match, the larger competition with more prestige and the competition I would have thought was going to be out of our reach.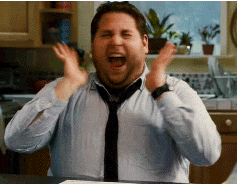 I was so excited, honestly even at 3-0 when they scored I was devastated – only for the goal to be correctly ruled offside. Curran put Cork City to the sword, turning them down to join us (on large wages…) and gets his deserved hat-trick. He has been a beast all season,
Following this victory, we would play Cork City in the Munster Cup Semi-Final, I could reach a cup final in my first full year in management.
It was not to be. It was tight and we played alright, I can't be too disappointed, league should be the focus, if I am to get noticed, I need to improve this team in the league, thats what teams want, consistency.
It was around these games I pushed the left midfielder up to an actual winger on the Left, moving the left back into a defensive wing back, Keane added some flair and absolutely nothing defensively so why ask him to do any of it? Exactly. (Similar to how I deplouyed Ozil in my Beta Save).
Quarter-Final was next we would meat recently promoted Drogheda United.
It proved a tight affair until Curran scored in extra time to put us through to the League Cup Semi-final. Had I created a cup team?
After 15 games played, we were due to play the team leading the way, Galway United. A team I secured a win against last season but beat me 3-1 away from home this season. Oh and we were not far off them.
It was a very successful season so far, second in the league with 12 games to go and two semi-final appearances. This was serious progression. I wanted to close the gap, my system had evolved somewhat since the start of the season.
Some key partnerships forming.
John O'Conner's form had been good for such a young player getting a lot of game time.
He was consistent, he was playing well and he had set a couple of additional records.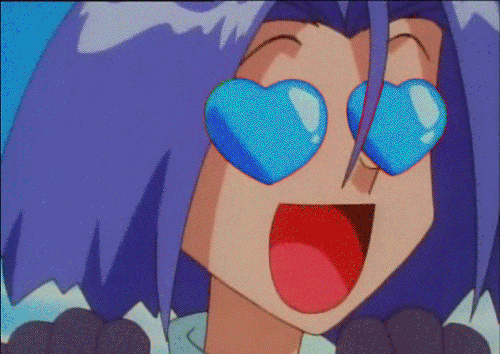 Love him.
He isn't my top performer, that is clearly Curran.
That is probably difficult to read, here is the breakdown.
Curran is the man.
11 goals in 15 games. (7 in 3 appearances in the league cup is a huge reason we are still fighting the good fight)
3 player of the match awards in the league (Joint top, with Layng my Target Man)
Worth 37K my highest valued player
Playing as a poacher he has sat on the edge of offside all season but when he beats the offside trap he has proved lethal. With a top of the table clash next, I wanted to close the gap and start putting serious pressure on Galway and create a title race.
It went poorly, we were made to look inferior all over the park, the first game in a while we didn't look in the contest at all. Not a single shot on target, with so many players in the team being inconsistent a result like this could be round any corner, a real bad time to have one.
With the window looking to close and an important League Cup Semi-Final on the horizon, I dipped my toe into the transfer market. I knew I needed an upgrade at full-back. So I brought in:
An upgrade at Centre Back. Best walks straight into the team and could still improve and possibly do a job in the division above, snatched him from the division above as his contract had expired.
Sheedy comes in to give some support to Turner and be deployed as an Advanced Forward when Curran is not getting any success at breaking the opposition back line.
And that was it. So what about the fullback situation?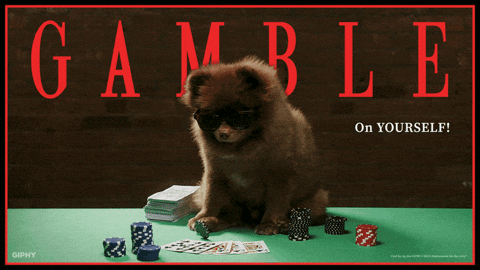 I will be taking a gamble, I wanted to remain under the wage budget. Also I have a little secret, I received a heads up on the youth intake.
If this is accurate, I may have some options at fullback soon enough. Also another central midfielder like O'Conner and I am laughing.
It was soon time for the League Cup Semi-Final against Waterford, they were flying high sitting second in the Irish Premier Division. This was not going to be an easy game, we went in with the same tactical set-up. I felt changing for anyone team is just not in my tool box, especially a team I had no experience against.
I saw my team concede three unanswered goals in the first half.
After beating two teams already from the division above I was started to think it was fate, we were going to shock Irish football and lift the League Cup. Then all the Irish teams were going to scrap over my signature for next season.
At half-time I didn't hold back.
I hooked Curran at half time, putting Sheedy in his place as an Advanced forward, we dropped to a defensive mentality and started to play wider and more direct. We also pressed our opposition higher up the pitch.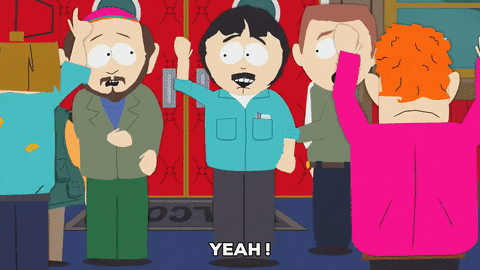 This. game. was. wild.
Holy hell where to begin.
It took 66 minutes but we woke up and went straight to work. Waterford could not deal with our crosses, whether it was due to my half time team talk or the subs made or even the mentality change, something worked.
Worked really well, maybe Waterford's morale plummeted after blowing the three nil lead but we totally deserved to reach the final after this comeback.
We would play Dundalk in the final, lucky for me we would also play Dundalk in the Senior Challenge Cup first. That would be first.
Fucking hell. Not the warm-up we needed.
going into the League cup final I only picked up two points in the last nine available. Three very winnable games just did not go our way, Curran even missed a penalty something he really should not be doing given how good he is rated at penalties.
Galway United romped to the title as I floundered, no idea what had happened to the teams form, I was hoping it would completely change when Silverware was only ninety minutes away.
And just like that, Silverware was out of reach.
Delighted to have made a game of it, Turner's goal was a peach but bitterly disappointed not to win. Dundalk were just too strong and our collective spirit and fight could only drag us so far. This was the first final that I have managed in my short career, I hope it isn't my last as this defeat hurt.
After the cup final loss, I wanted to get away from the team and clear my head, however football is a 24/7 sport and you can never truly shake it these days.
With 4 games left of the season, Finn Harps, approached me about there managerial vacancy. They are sitting 8th in the table while we are sitting in second.
HOWEVER – Finn Harps were playing in the division above last season and have a wage budget double what I currently have to work with. I spoke to them.
Back to work, I guided my team from 1-0 down to win 2-1 and with that our play-off place was confirmed. 3 games left (one of them against Finn Harps) to make sure I had the best possible finish.
I didn't take the Finn Harps job as they wouldn't give it to me. In my head I was going to take it, but insisted on finishing the season with Cobh Ramblers that may have been the reason I didn't get the job.
Poke your job (Still bitter).
With a game to spare, the team will not finish lower than second place after a 1-1 draw with the Champions. I am tempted to rest players for the play-offs now, maybe try a few youth players out. The pick of the intake is Kieth O'Reilly.
He is actually now in front of Keane and I expect him to fill the Left Wing role going forward.  Helps that he is on a youth contract so I am not paying him a lot.
The Fullbacks didn't live up to my hopes but they could be useful after some time training and playing with the under 19s. I actually just noticed how good Kelleher looks as a ball winning midfielder.
So he is straight into the deep end as my off the bench replacement for centre midfield. Could very well work his way in beside O'Conner.
Our second half of the season was a disjointed affair.
I think what made 2nd place taste worse was we were so far behind Galway, and they went invincible.
At least we did draw with them so we came close to ending the unbeaten season but we couldn't, they were too damn strong. Dundalk who beat us in the Cup Final also won the Senior Challenge Cup.
Cabinteely snuck into the play-off places with the last game of the season but they had been holding down fourth for most of the season. Play-offs would not be easy. It was at this point I checked how the play-offs actually worked.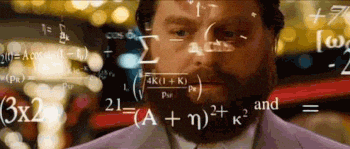 The winner between 4th and 3rd would play me (Cobh Ramblers) who would then play the team who finished 9th in the Division above (Shelbourne) to determine who would be promoted to the Irish Premier Division.
I was already looking for Cabinteely to shock Longford, my heart couldn't take a goal fest like we had on the final day of the season.
They duly delivered.
During the regular season we had drawn twice and on our last meeting, I had lead Cobh to a 3-1 victory over Cabinteely. Two 3-1 wins would be a nice way to win the divisional play-off final and set up a meeting with Shelbourne.
Not going to over analyse this, we should have been better. One shot on target for them in second leg. Disgusted I let this slip, very nearly offering my resignation after this. We had two or three goals written off and over very dubious calls.
Sick to my stomach. I am going to take my time and clear out this squad, I managed to extend some contracts so still have the key players from this year but the rest can go. May look to change the shape if I cannot get quality fullbacks and wingers in. I would like a better goalkeeper too.
So much to do.
This has been a very long post and it does cover a season and a half but I am so angry right now, I wonder if I rushed my transfer business. Going to have a re-model of the club. My assistant manager is off too, doesn't want to stay at this level, fair enough, so I need to rejig the backroom too. I will start with a player clearout and work my way through the staff.
Next season I want to get promoted, no more silly draws or shock defeats. Need a better formation.
Thanks for reading if you made it this far, sorry about the length, I blame joining mid-season.
HF.