I had some real fun with the Football Manager 2020 Beta, three weeks and I completed two whole seasons which I think was pretty good while juggling real life, work/dogs/fiance and still managed to squeeze in 73 hours of in-game time.
That partly has driven my plan for my main FM20 save. I want to have one.
Now what I mean is not I will only play one save, I may end up playing a network save with friends or maybe as a refresher I may jump back into my FM20 Beta save, try and overcome my demons.
But they won't matter, all that matters for me this year is one save, where I set out to become "The One".
Not this guy.
Due to the chosen name of my save I thought I would address this early. I am not a Mourinho fan, I can look at his accomplishments and I can see its a hell of a record, but I cannot stand him. Also his third year curse is the craziest thing in Football in my eyes. The goal is not to compare or surpass one managers record. I want to look back next year before the FM21 Beta and clearly see that I have gone from an unknown manager to a legend during my time in FM20.
So that leaves me at where will I be plying my trade. I don't know.
It is often mistaken that to become a legend you must be a one team man or even manager or at least many teams who have that one manager, he may not see the same success elsewhere, but as has been proven in football, some manager's don't just make their name at one team.
A question can be posed to two different sets of fans, "Who is your greatest ever manager?" and both will answer with the same name – Sir Alex Ferguson.
He didn't spend nearly as long at Aberdeen FC as he did in Manchester, but he still gave two seperate teams their greatest ever period of success. Both reigns have proved difficult to match for both teams. A legend shgould be hard to replace, hell sometimes it may be impossible.
Like Alex Ferguson, I need to know when an offer is too good to pass up and I also need to know, when it isn't worth staying put. Sir Alex Ferguson, did not find instant success with the first team he managed, but he also wouldn't accept any old contract to remain at a team if he didn't think they could compete. I find that very hard when managing, as I'm sure most have who will read this, sometimes you fall for a team, you want to see a 16 year old winger drive the team forward but it can cost not only time but opportunities to win trophies. It isn't all about trophies, trophies don't make a legend, taking a team to new heights certainly will. I don't think for a second I will be lucky enough to deliver silverware wherever I go, or to even avoid sackings or relegations. I want to take risks, if a big team is in trouble that may be the moment that is needed to kick of a legendary run, save a team from relegation thats cult status right there, turn that team around after that and you are onto somethimng.
I have been watching a lot of football lately.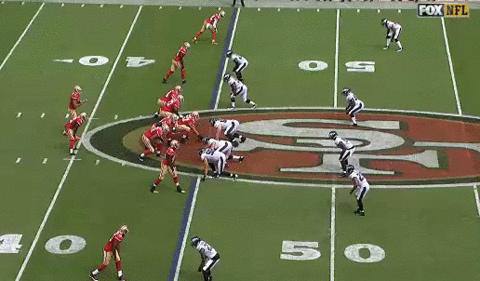 The wrong kind for this blog but something that stood out to me was how they have games that have names, named games have real significance in the NFL, be it after a play or conditions in the game or a performance. I only began following the NFL this year (Literally a few months ago) and I can tell you about "The Drive", "The Ice Bowl" and "The Immaculate Interception", hell I can even tell you about "Ghost to the Post". I really enjoy that about the NFL and I am hoping that on my journey I can pick up some real significant games along the way.
I will start as no one, no badges, no languages beside my own native tongue and my goal is simple, to get to the top but leave a lasting impression along the way. As always I will try and leave the teams in better shape financially than when I joined, I want to track some players throughout their careers to if we stumble on any diamonds in the rough. I want to prove myself adaptable too, I won't be looking to use a 4-4-2 all save or have every team play a high pressing counter attack. I wan't to show that I know what I am doing wherever I go.
TL;DR
Start off unemployed, became the greatest manager of all time (at least for some club out there). All in one save, win or lose trophies, hired or fired.
This could all blow up in my face, I have been fired twice in quick succession and struggled to get another job before, so we will see how it all plays out. Cannot wait till the 19th.
Thanks as always, HF.